Clinical Research Day 2023
Next years Clinical Research Day will take place on 16 February 2023 at the University Hospital Basel. Clinical researchers and young scientists are cordially invited.

Call for Abstracts
All clinical researchers are invited to submit an abstract for a short lecture or poster presentation.
Abstracts can now be submitted online until 11 December 2022.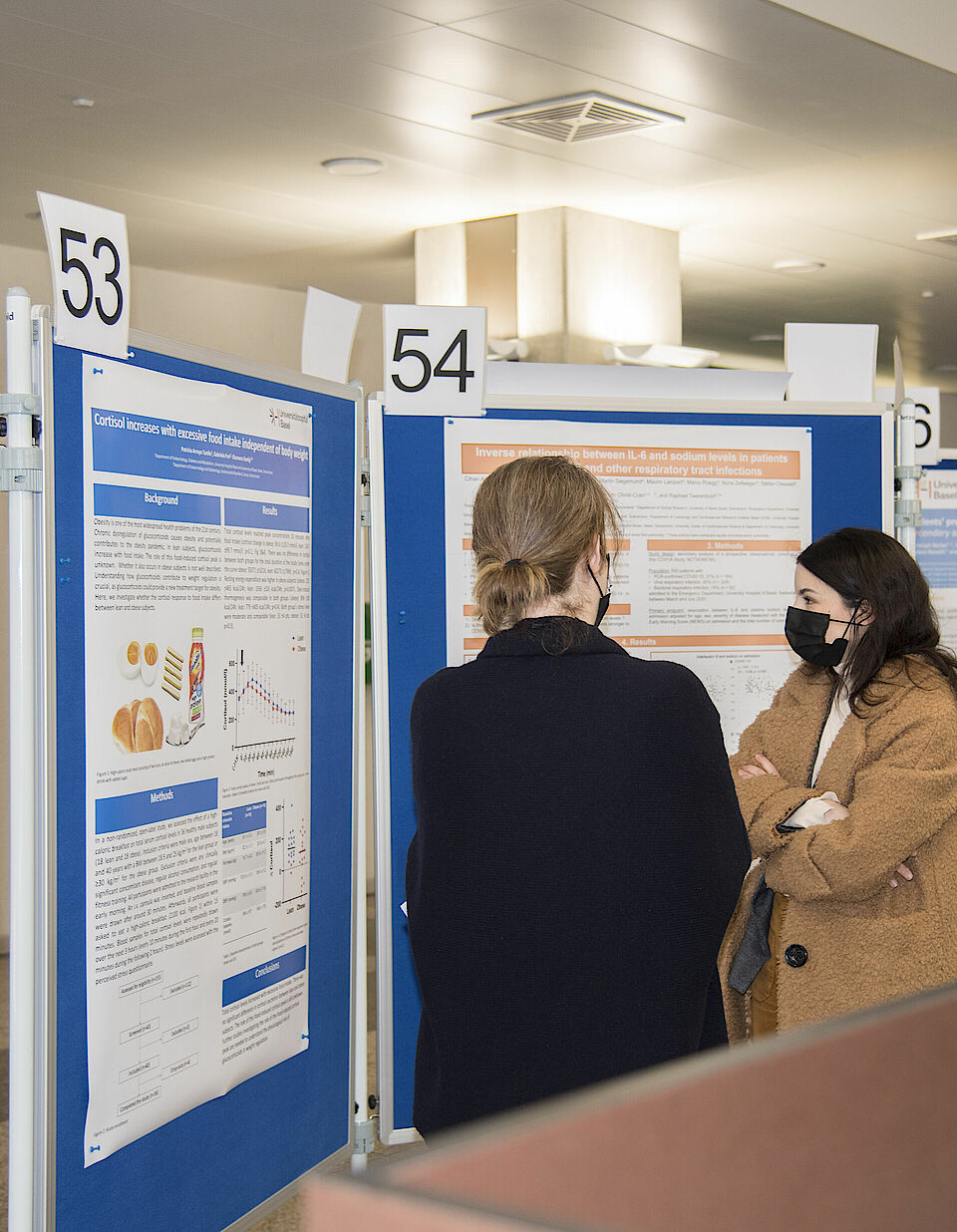 Guidelines for submission
Please submit your abstract online. Unfortunately we cannot accept abstracts submitted by fax or e-mail.
The abstracts must be written in English.
Please make sure that the name, address and e-mail address of the contact person are complete and correct.
Please structure the abstract as follows:
(1) Introduction
(2) Methods
(3) Results
(4) Conclusions
The abstract should contain results of a clinical study (final or interim analysis).
The text should not be longer than one A4 page.
Use only common abbreviations. These must be written out in full when first used. Please do not use abbreviations in the title.
The results of the clinical trial should not have been published in a journal at the time of submission (accepted or in press is possible).
After successful submission of your abstract you will receive an e-mail confirmation with a reference number of your abstract (for further inquiries and follow-up correspondence). If you do not receive a confirmation, please contact us immediately via e-mail.
Authors will be notified of the scientific jury's decision via e-mail by 20 December 2022. Detailed information will be sent directly to the authors of the selected papers.
The jury will decide whether the submitted contribution is accepted and should be presented as a short lecture or poster.