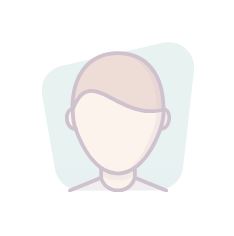 Prof. Marc
Donath, MD
Position(s)
Chief Physician, Clinic of Endocrinology, Diabetes & Metabolism
University Hospital Basel
Research Dean, University of Basel
Institution
University Hospital Basel
Phone +41 61 265 50 78
Research Group Marc Donath
Research Focus
Endocrinology, Metabolism & Developmental Disorders
Area of Research
Type 2 diabetes, specifically evaluation of new immunomodulatory therapie
---
Approved Research Projects
Only the clinical projects are listed (the major research activity is preclinical):
Bicycle Exercise in Newly Diagnosed Diabetics in the Emergency Room
Identification of a SIRT1 mutation in a family with type 1 diabetes.
Open-label study on treatment of primary aldosteronism with everolimus
Postprandial hypoglycemia with anakinra and empagliflozin in patients after bariatric surgery
Pancreatic islet transplantation in the anterior chamber of the human eye – a pilot study
The role of IL-1 in postprandial fatigue.
GLP-1 secretion is regulated by IL-6 signalling: a randomized, placebo-controlled study
Exercise and the DPP-IV inhibitor sitagliptin do not improve beta cell function and glucose Homeostasis in long-Lasting Type 1 Diabetes
Anti-Inflammatory Therapy With Canakinumab for the Prevention and Management of Diabetes
Interleukin-1 antagonism in type 1 diabetes of long duration
Development of an Interleukin-1β Vaccine in Patients with Type 2 Diabetes.
Muscle-Derived IL-6 Is Not Regulated by IL-1 during Exercise. A Double Blind, Placebo-Controlled, Randomized Crossover Study
Safety, pharmacokinetics, and preliminary efficacy of a specific anti-IL-1alpha therapeutic antibody (MABp1) in patients with type 2 diabetes mellitus
Infliximab in the treatment of Crohn disease and type 1 diabetes.
Identification of a SIRT1 mutation in a family with type 1 diabetes.
---
Collaborations
National Collaborations
- National Collaborations with the Endocrinology Clinics of most hospitals in Switzerland
International Collaborations
- Multiple International Collaborations
---
Ongoing Research Projects
Open-label study on treatment of primary aldosteronism with everolimus
Postprandial hypoglycemia with anakinra and empagliflozin in patients after bariatric surgery.
Pancreatic islet transplantation in the anterior chamber of the human eye – a pilot study
---