DISTAL - minimally invasive therapy for cerebral stroke
This international, multicenter study investigates endovascular therapy in patients with stroke due to occlusion of a medium-sized cerebral artery. The data could provide the basis for missing therapy recommendations.
For the first time, patient and public representatives were involved in the decision on whether to fund this study through the Swiss National Science Foundation SNSF. Four selected individuals with many years of experience in representing the interests of patients chose this project as one of seven clinical trials worthy of support from among all the projects submitted to the SNSF funding instrument IICT in 2021. With nearly 1.5 million Swiss francs, it will receive funding for 5 years.
Background
Acute ischemic stroke is one of the main causes of disability and dependence in everyday life and can be associated with a dramatic loss of quality of life. While endovascular therapy (e.g. by means of stent retrievers or catheters) is now used as a standard procedure to treat stroke patients who suffer an occlusion of a large cerebral artery in the anterior ciculation, its benefit in medium-sized cerebral artery occlusions has not yet been conclusively investigated. Such occlusions are located more distally and affect approximately 20% of all severely to very severely affected patients.
Aim
This randomized study will investigate whether the treatment of medium-size cerebral artery occlusions in combination with drug therapy leads to a reduction of disability and dependence of stroke patients compared to drug therapy alone.
DISTAL Study
EnDovascular therapy plus best medical treatment (BMT) versus BMT alone for MedIum VeSsel Occlusion sTroke - a prAgmatic, international, multicentre, randomized triaL (DISTAL)
Principal Investigators
Prof. Marios-Nikos Psychogios, Head of diagnost. and interv. Neuroradiology, and Prof. Urs Fischer, Head of Neurology, USB
Study design
International, multicentre, pragmatic, randomised clinical trial
Study centres
At least 20 in Switzerland, Germany, Belgium, Portugal, Spain, Finland and Israel
Planned patients
526
Project duration
2021-2026
DKF support
Methodological Consulting, Statistics, Regulatory Affairs, Data Management, Monitoring, Project Management
Funding
SNF IICT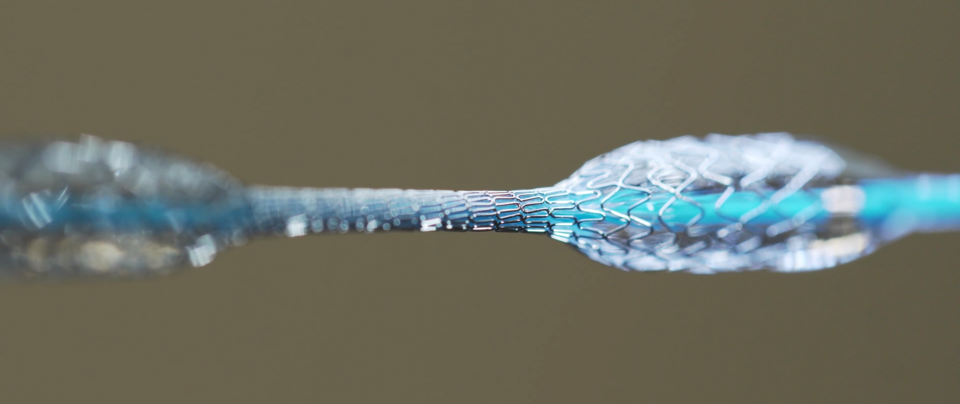 ---
Can endovascular therapy for occlusion of a medium-sized cerebral artery reduce the disease burden of stroke?
---
Study methodology
International, multicenter, pragmatic, randomized clinical trial (RCT).
Significance of the study
The results of this study may provide the data basis for the currently missing evidence-based therapy guidelines for the treatment of medium-sized cerebral artery occlusion and thus counteract the current uncertainties and high variability in treatment practice.