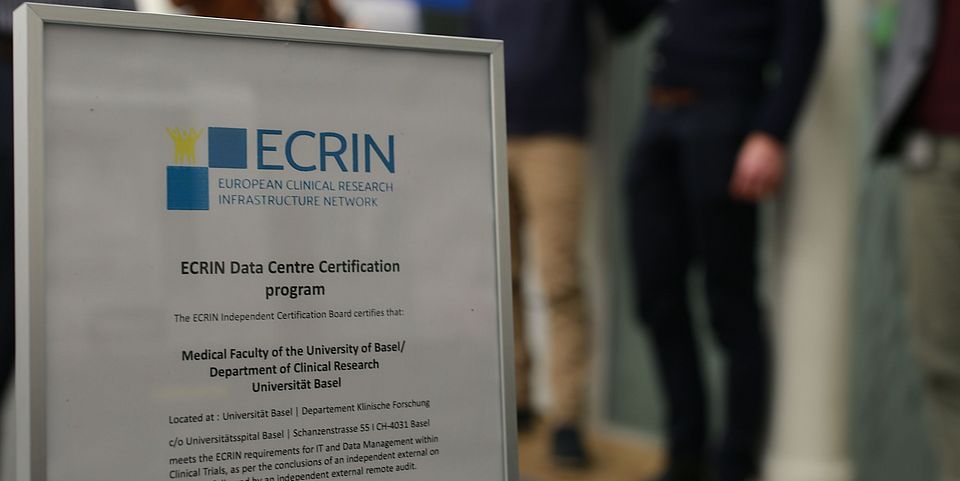 15 March 2021
Quality label for the DKF Clinical Data Centre
With certification by the European research network ECRIN, the data-related services and IT infrastructure at DKF have reached a new standard.
Data handling in clinical research is particularly delicate, as patient data is sensitive information and often involves handling of complex and large data sets. Systems, processes and IT infrastructures in such an environment must be secure and the handling of personal data must conform to applicable laws and standards.
Certification by the European Clinical Research Infrastructure Network (ECRIN) now confirms that the Clinical Data Centre at the Department of Clinical Research (DKF) meets these high quality standards.
Read more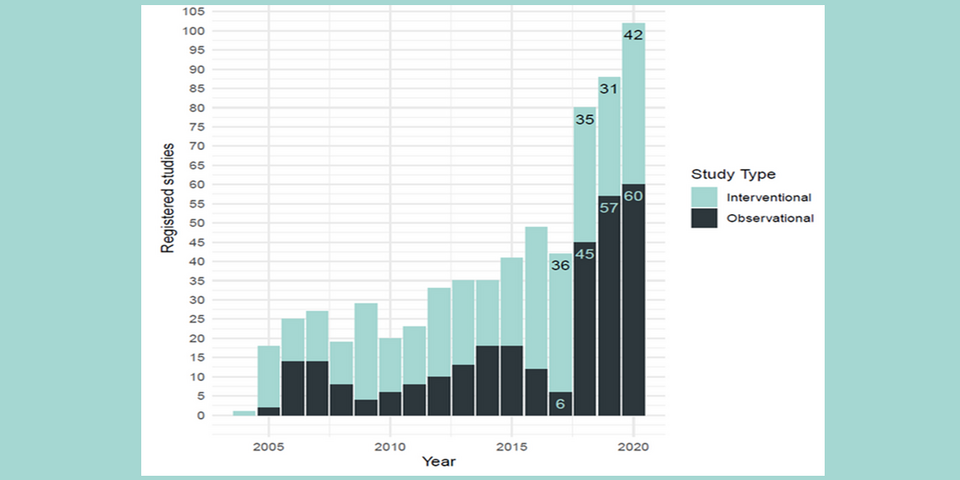 10 March 2021
More than 100 newsly registered studies at the USB
Since the introduction of compulsory registration, the rate of reported prospective studies and the quality of study information has been steadily increasing.
The fact that planned clinical trials are entered into public registries such as ClinicalTrials.gov increases the visibility and transparency of research. It is therefore an important measure against the high rate of unpublished research data.
Around 20-30% of the studies conducted at university hospitals in Switzerland are never published in a scientific journal. The reasons for this are manifold. For instance, studies with negative results or studies that were not completed are difficult to get published in scientific journals.
News
15 April 2021
Continuing education at DKF remains online
Face-to-face training at the University of Basel will be reintroduced in small steps as of 26 April. Due to the uncertain situation and numerous requirements, DKF training courses will take place online as planned for the time being.

13 April 2021
DKF director Pauli-Magnus confirmed as president of SCTO
Prof. Christiane Pauli-Magnus has been confirmed in her position as President of the Swiss Clinical Trial Organisation (SCTO), national coordination platform for patient-oriented clinical research, for additional three years. Congratulations!
Learn more

6 April 2021
The new DKF Newsletter is available
Every month, the DKF Newsletter provides you with an overview of the latest developments, funding opportunities, events, training courses, publications and awards.
Subscribe to DKF Newsletter
Read April Newsletter

31 March 2021
Parallel submission of clinical trials with medical devices
Swissmedic announces changes to its authorisation practice as of 1 May. In addition, the authority draws attention to the new requirements for investigational devices without CE marking.
Learn more

29 March 2021
Clinical research with medical devices - what is changing?
All videos (in German) from the Clinical Research Update Seminar on 10 March regarding the entry into force of the revised Swiss medical device law on 26 May 2021 are now available.
Watch videos

23 March 2021
Practical information for applicants of clinical studies with medical devices
The FOPH's Coordination Office for Research on Humans (kofam) provides practical answers to questions relating to the submission of applications until the entry into force of the ClinO-MD on May 26, 2021 on its website.
More information

16 March 2021
The RC2NB signs cooperation agreements with Roche and Novartis
Therefore, the support of the two health care companies for the Multiple Sclerosis Research Center RC2NB, in which DKF is also a major contributor, is guarateed for several years.
More information

15 March 2021
SRF broadcast PULS on thearpies of COVID-19
DKF research group leader Lars Hemkens and Manuel Battegay in interview.
Watch programme
F1000 Rerearch Blog

2. März 2021
Der neue DKF Newsletter ist da
Monatlich liefert Ihnen der DKF-Newsletter eine Übersicht über neueste Entwicklungen, Ausschreibungen, Veranstaltungen, Events, Schulungsangebote, Publikationen und Auszeichnungen.
DKF Newsletter abonnieren
Zum aktuellen Newsletter

23. Februar 2021
PPHS Welcome Event
Zu Semesterbeginn veranstaltet das PhD Program Health Sciences (PPHS) eine Networking- und Informationsveranstaltung für alle neuen PhD Studierenden aus dem Programm Health Sciences.
Mehr erfahren

22. Februar 2021
Aktualisierte F&A zur Durchführung klinischer Studien während der Pandemie
Das Dokument wurde kürzlich auf die aktuelle Verordnung des Bundes und die geltenden Richtlinien am USB angepasst.
Mehr erfahren

18. Februar 2021
Klinische Forschung mit Medizinprodukten - was ändert sich?
Das Clinical Research Update Seminar zu diesem Thema findet am 10. März 2021 online statt.
Mehr erfahren
Direkt zur Anmeldung

28. Januar 2021
Die Gewinner am diesjährigen Tag der Klinischen Forschung
Beste Kurzpräsentation: Fabienne Decrue, Milica Popovic, Luca Köchlin
Beste Rapid Fire Präsentation: Annina Vischer, Anna-Chiara Schaub, Valerian Altersberger
Mehr erfahren