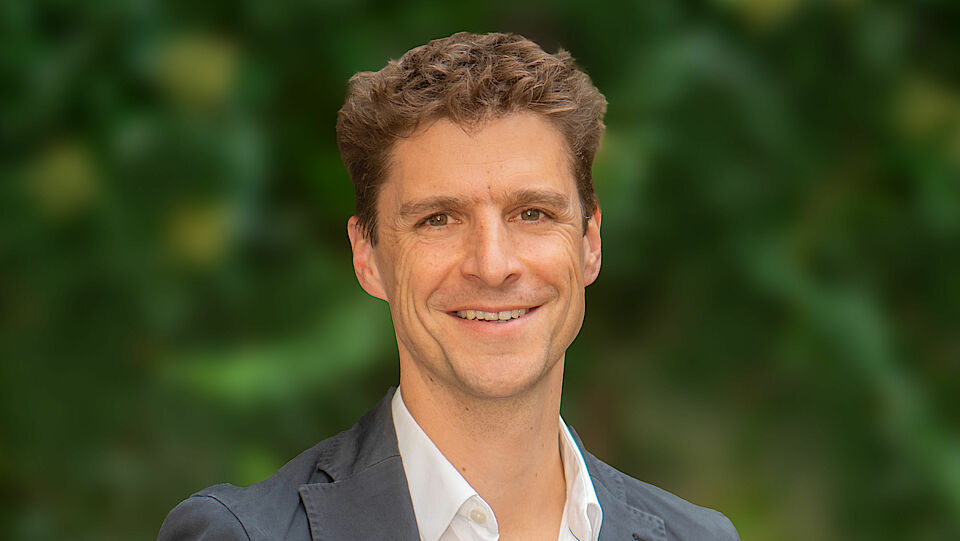 1 November 2022
Clinical Epidemiology under new management
"Research with significance", "Relevance to clinical practice", "Change and impact as a goal" - these are guiding principles with which Niklaus Labhardt describes his vision for the tasks newly entrusted to him at the University of Basel and the University Hospital Basel.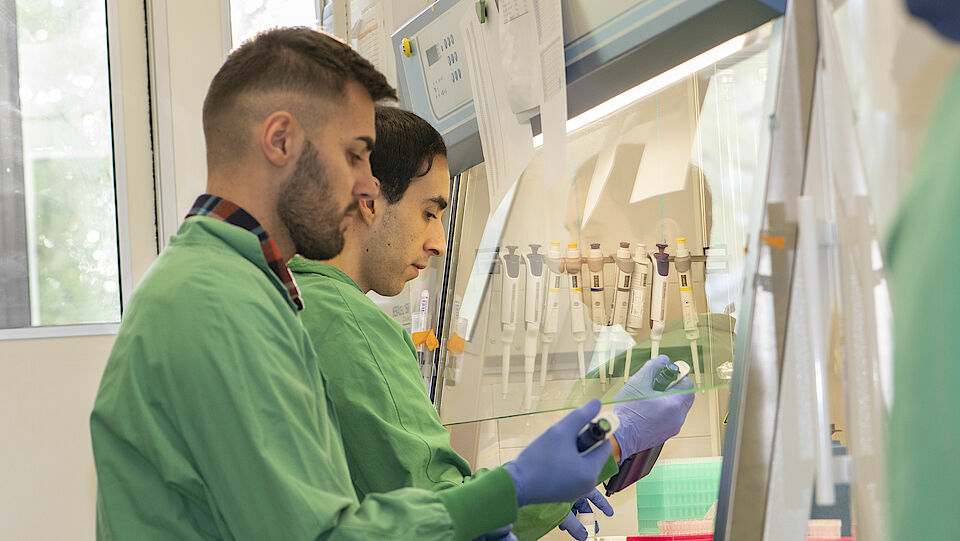 31 October 2022
A blood marker for multiple sclerosis progression
For the third time in a row, Jens Kuhle, Head of Multiple Sclerosis Centre at the University Hospital Basel and DKF/DBM research group leader, is awarded an SNF project grant for the development of biomarkers for the detection and prognosis of disease activity in multiple sclerosis (MS) on a personalised level.
3 October 2022
SNSF supports the active involvement of patients in the research process
Applications for the Investigator-initiated Trials (IICT) funding program must include a plan for the active involvement of patients throughout the study. Project applications such as that for the EMINENT-ICH study are now supported with a "Preparatory Grant".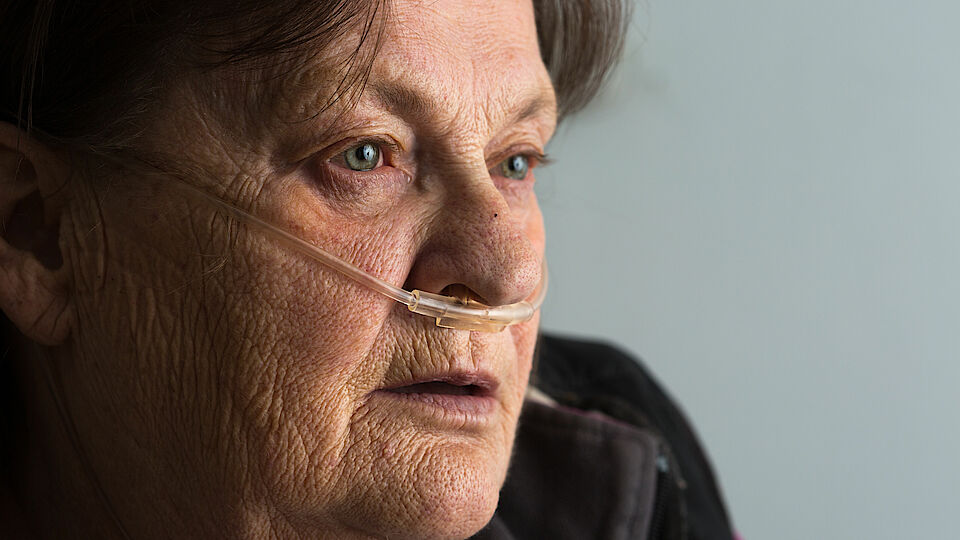 30 September 2022
Towards the elimination of COPD
A comprehensive Lancet Commission publication, co-authored by research group leader Prof. Daiana Stolz, presents core strategies for preventing chronic obstructive pulmonary disease and combating it worldwide.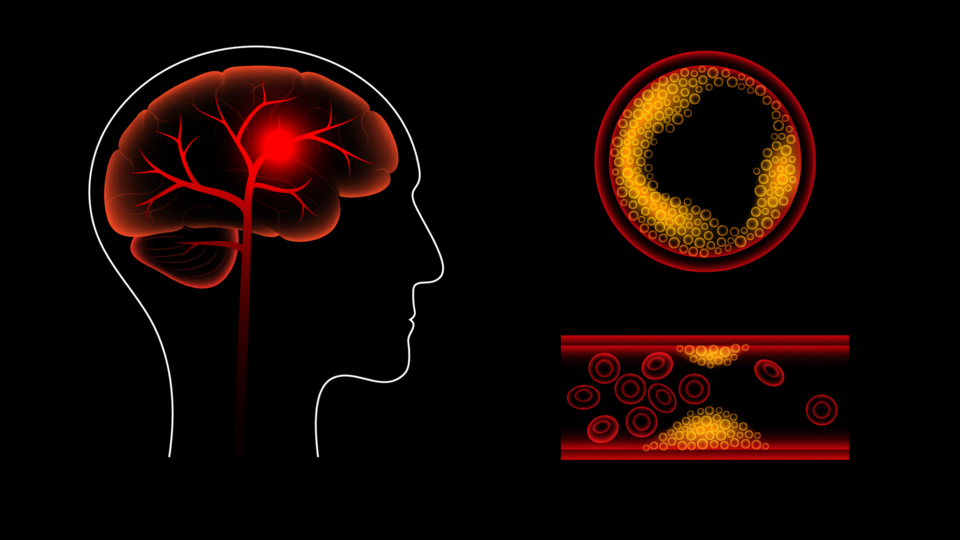 20. September 2022
When to start direct oral anticoagulants?
A large international observational study provides convincing evidence that an early start with the administration of direct oral anticoagulants makes sense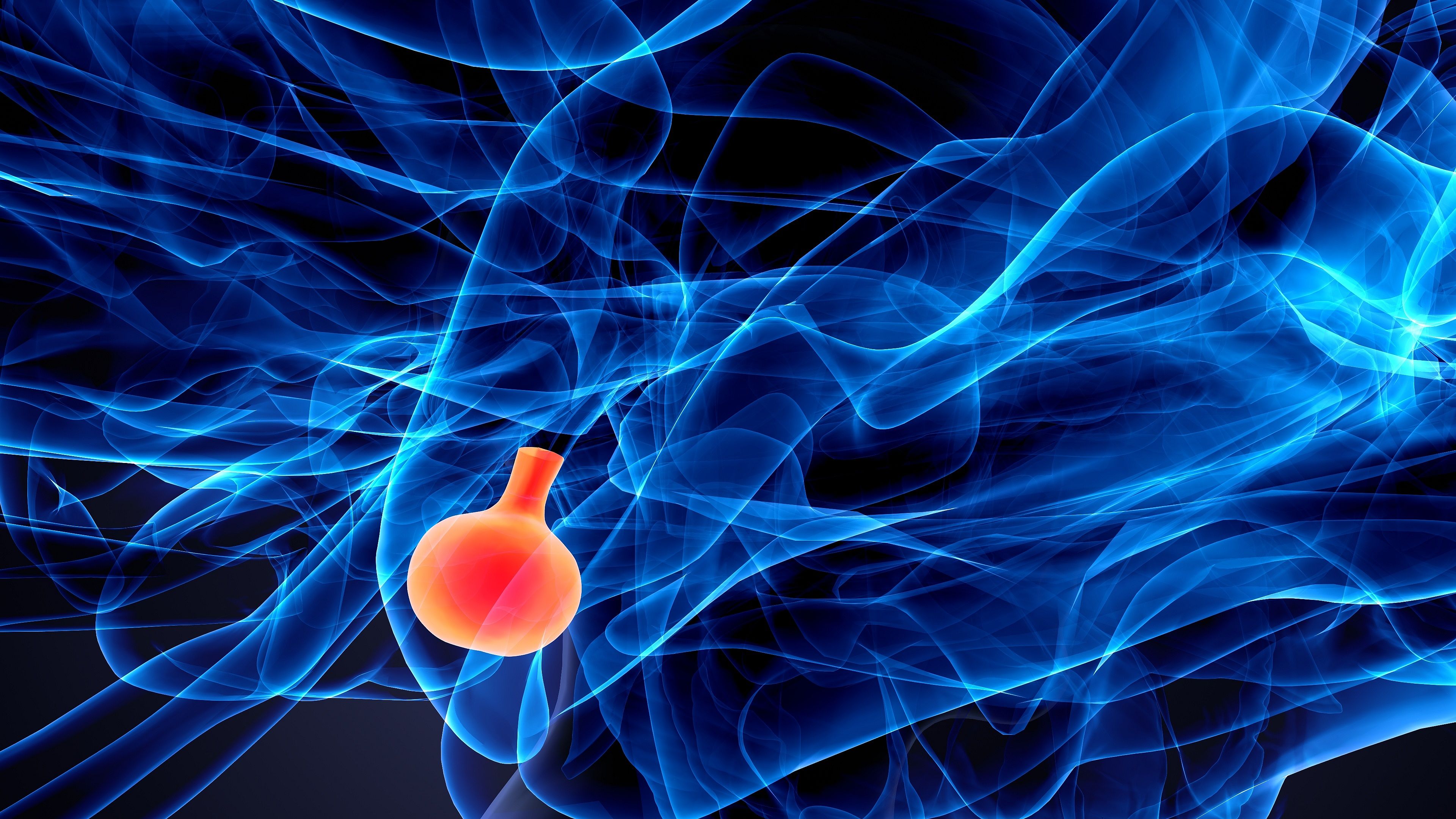 15 September 2022
Diabetes insipidus from a patient's perspective
For the first time, a large-scale, international patient survey provides important insights into the diagnosis and treatment as well as treatment-related side effects and psychological concomitant diseases of this rare neuroendocrine disease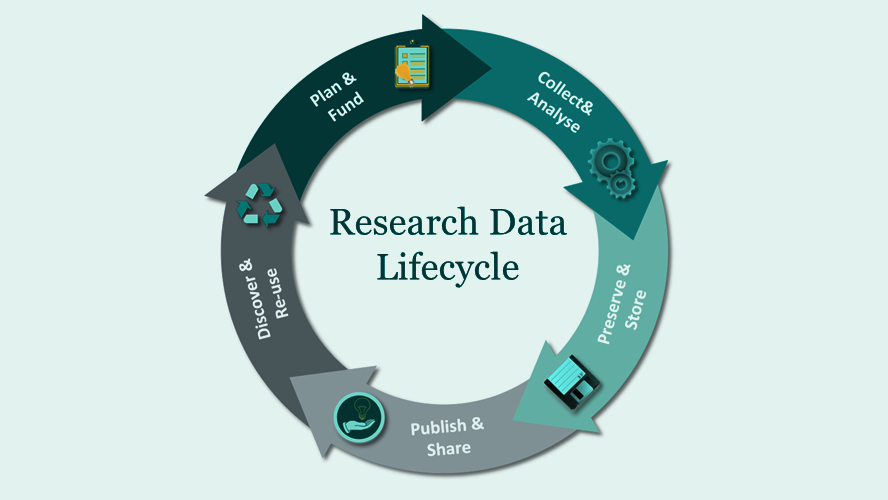 1 September 2022
Sustainable management of clinical research data
The DKF actively participates in the Data Stewardship Program of the University of Basel. This initiative promotes sustainable ways of collecting, using and sharing of data as well as the establishemnt of efficient data management planning. The DKF contributes its unique experience in handling sensitive personal data.
19 July 2022
First online training on human research projects
Human research is more than classic clinical trials can cover. A new DKF training explains the different legal requirements for the numerous types of possible research projects.
24 June 2022
Two IICT grants for pioneering studies at the University Hospital Basel
Congratulations to the DKF research groups led by PD Dr. Elisabeth Kappos and PD Dr. Özgür Yaldizli. The Swiss National Science Foundation SNSF has awarded two of the prestigious Investigator-initiated Clinical Trials (IICT) grants to the Basel researchers. The two projects are convincing, among other things, due to their innovative study design and exemplary inclusion of patients in the project planning.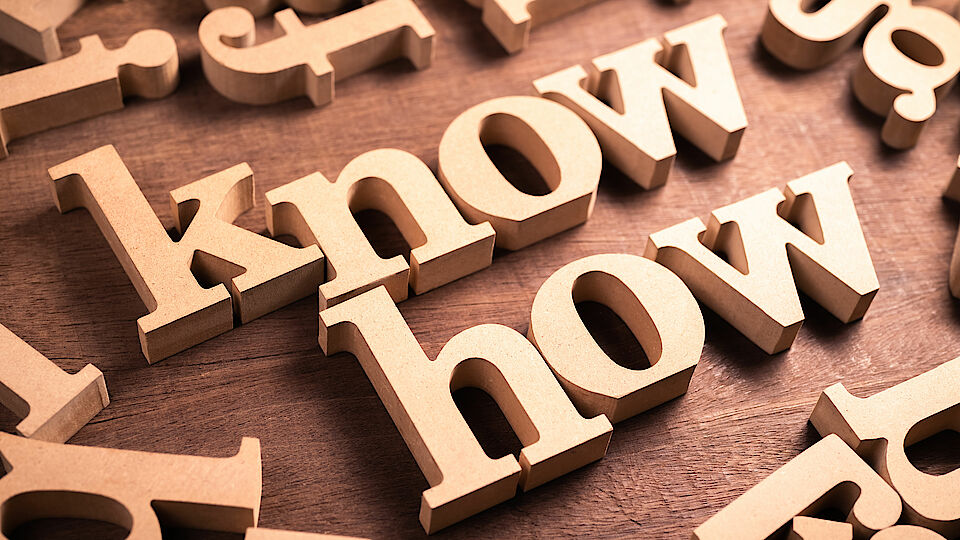 1 June 2022
Recommendations for efficient patient recruitment
Using the recruitment of study participants as an example, the DKF research group of Matthias Briel shows how results from meta-research can be used in practical study planning.
Meta-research is a competence focus at DKF. This discipline strives for evidence-based improvement of research and subsequently of health care.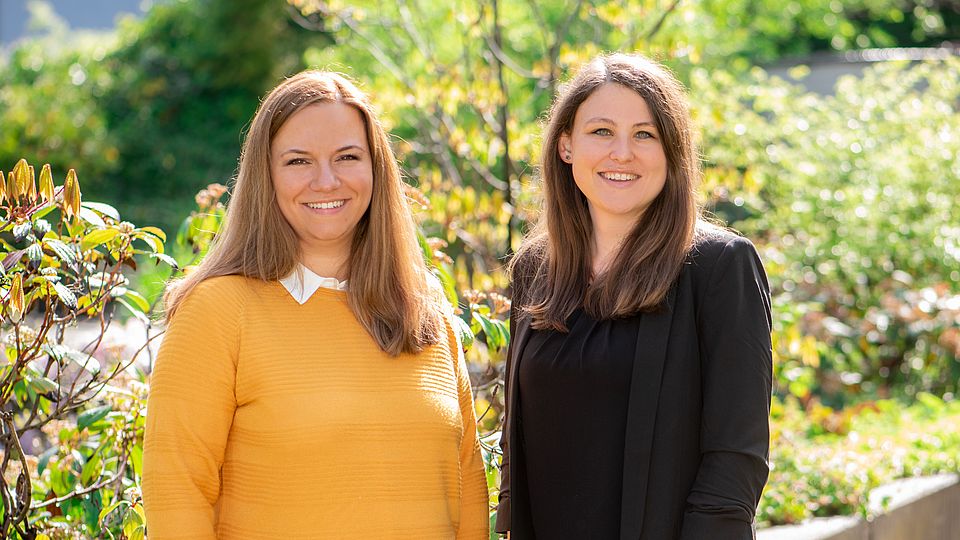 2 May 2022
Organisation of professional project management
The IRASPEN registry is to provide answers to a special form of psoriasis that has hardly been researched to date. The DKF supports the coordination of the international data collection.
Over a period of 5 years, Alexander Navarini's research group, together with 14 other centres in ten countries, will investigate the clinical course and response to already established treatments of "psoriasis pustulosa".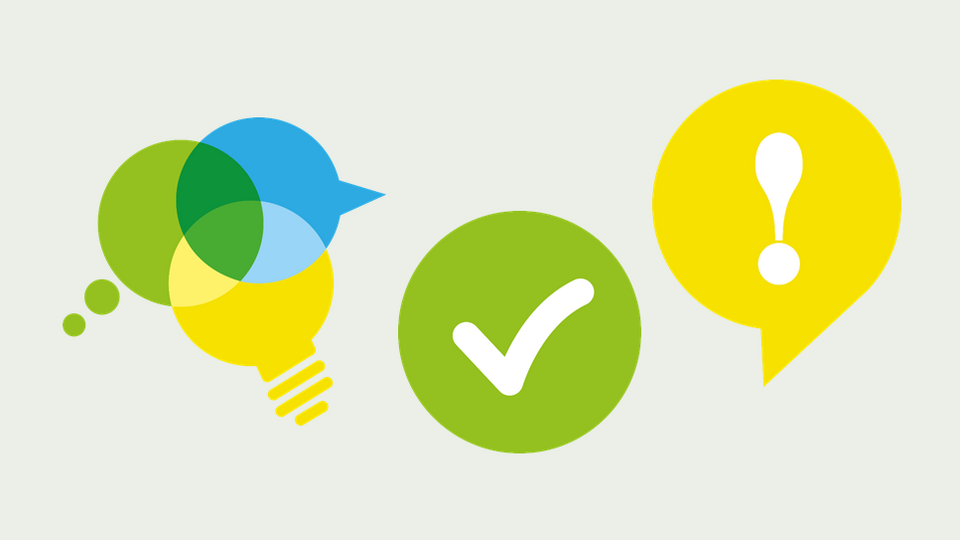 25 May 2022
A broad range of support for clinical research groups
Study teams with a small budget can also benefit from the support offered by DKF Scientific Services.
In order to be able to support all research groups efficiently, a number of free- of-charge offers are available thanks to financial grants from the Medical Faculty Basel and, to some extend, via job transfers from the University Hospital Basel. In addition, the possibilities for low-threshold assistance have recently been greatly expanded.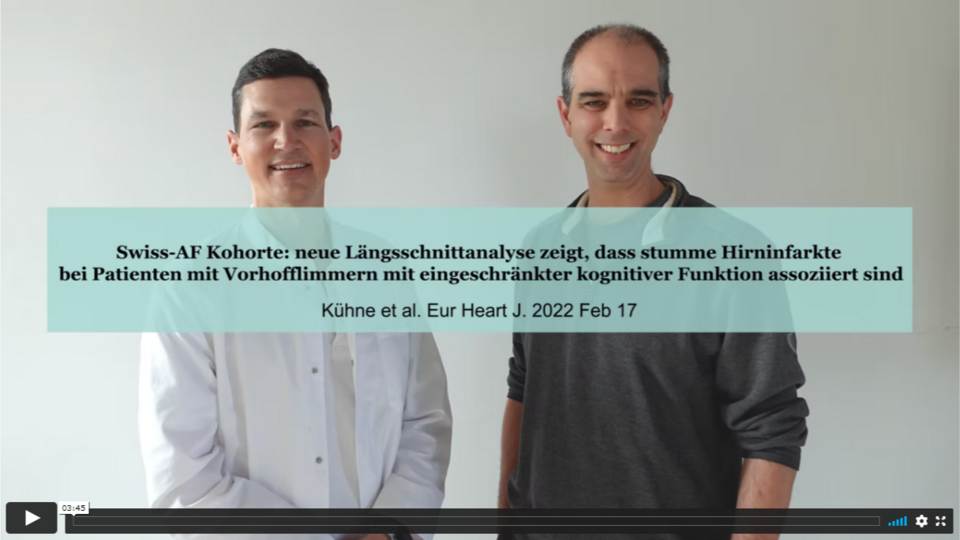 4 April 2022
Swiss-AF cohort: new publication in the European Heart Journal
Silent cerebral infarcts are associated with impaired cognitive function
Prof. Michael Kühne, Head of the Atrial Fibrillation Clinic at the USB, and Michael Coslovsky (DKF) explain the study in a video.
1 March 2022
Neurofilaments as biomarkers for neuronal damage
The blood marker "neurofilament light chain" can significantly improve therapy decisions in multiple sclerosis.
Prof. Jens Kuhle, head of the Basel MS Center, and Pascal Benkert of DKF explain the relevance of their recently published study in "The Lancet Neurology" in an interview.
15 February 2022
Annemarie Karrasch Research Award 2022
Prof. Viola Heizelmann-Schwarz is awarded by the propatient foundation for her multicenter MATAO study in advanced ovarian cancer.
The foundation particularly honors research and innovation projects that can demonstrate a high direct benefit for affected patients.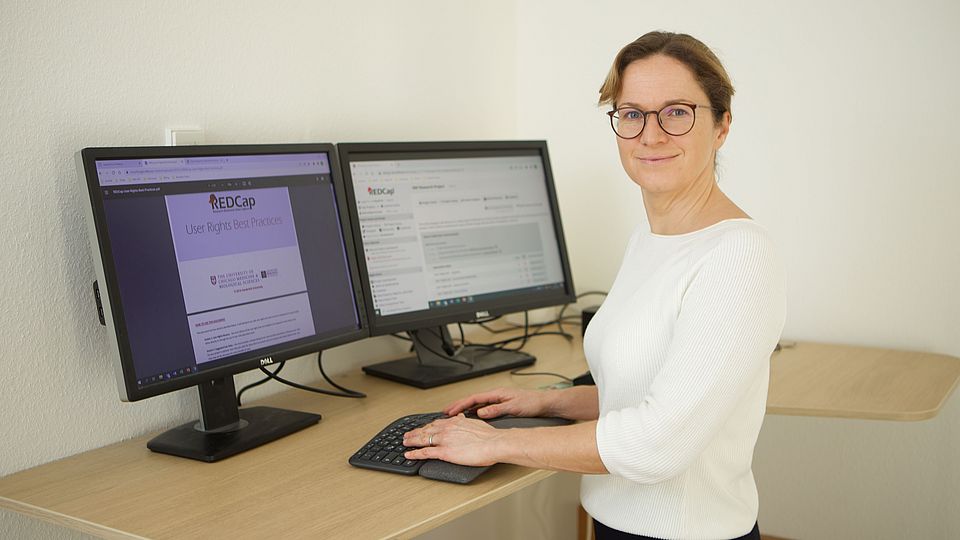 2 February 2022
Own creation of study databases with REDCap
The Data Management team at DKF offers an additional software solution for professional, GCP-compliant data collection. This opens up new possibilities for study teams.
In addition to the secuTrial® system, which has been established at DKF for many years, the Team Data Management at DKF now also works with REDCap®. This software is primarily used for simpler, low-risk research projects.
Learn more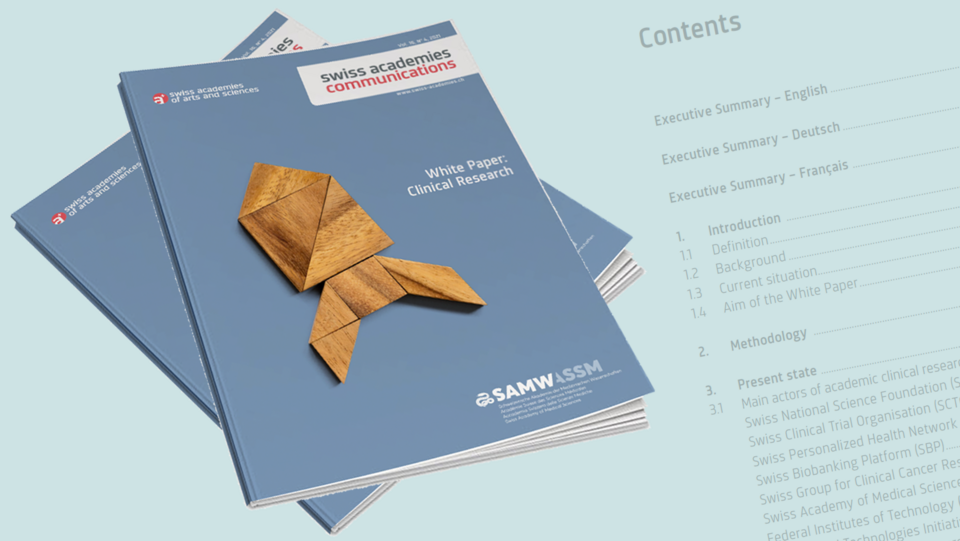 29 November 2021
7 recommendations for clinical research
In the "White Paper: Clinical Research", all national stakeholders jointly define an action plan to increase efficiency and quality.
The position paper of the Swiss Academy of Medical Sciences was developed on behalf of the State Secretariat for Education, Research and Innovation and in collaboration with experts from various areas of clinical research.
Learn more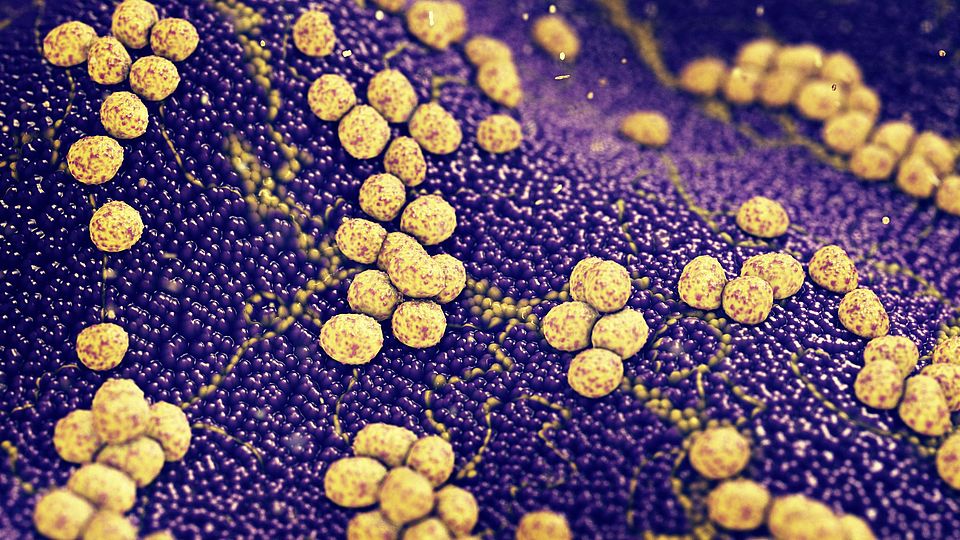 1 November 2021
Clinical phase of NCCR AntiResist progressing
An initial pilot study provides the basis for further expanded analyses
The lessons learned from the PROSA study to date are now being incorporated into further studies, with the goal of investigating additional bacteria and linking them to clinical outcomes.
Learn more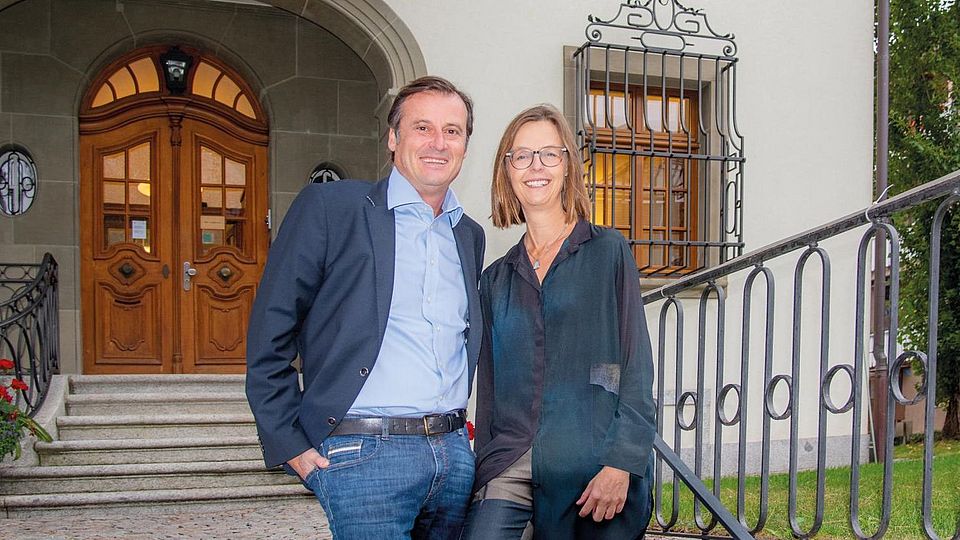 2 November 2021
A partnership that leverages synergies
Swiss TPH and DKF combine their expertise for the benefit of Basel as a clinical research site
The Department of Medicine of the Swiss Tropical and Public Health Institute (Swiss TPH) and the Department of Clinical Research (DKF) are combining their strengths to deliver effective solutions for the development of new therapeutic approaches in low- and middle-income countries.
Learn more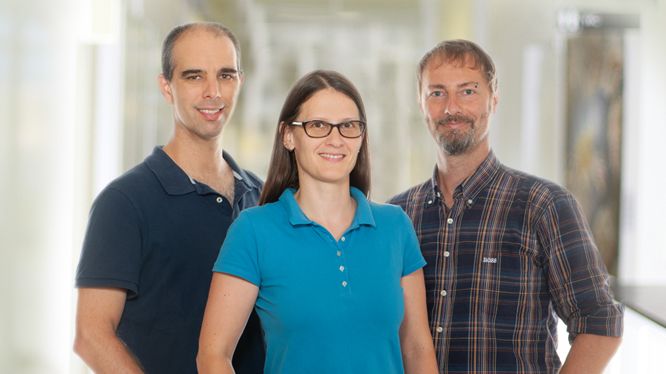 5 October 2021
What is wrong with p-values?
Although the p-value is widely used in scientific research, it is often misunderstood, misinterpreted, or misapplied.
To better understand its significance and the limitations of its applicability as a statistical measure in clinical research, members of the DKF statistics team have reviewed the topic. Their explanations of the p-value and alternative statistical approaches can be found here.
Learn more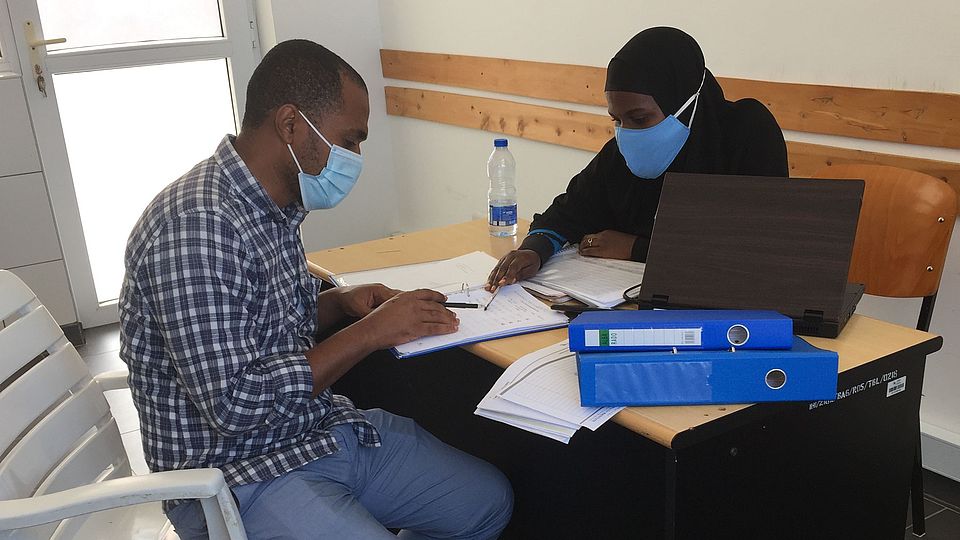 1 September 2021
Support for Swiss TPH early drug study
DKF is handling the recording, interpretation and reporting of adverse events in a phase 1 study of the worm disease onchocerciasis.
The Swiss Tropical and Public Health Institute (Swiss TPH) is the sponsor of this study, in which the drug oxfendazole, known from veterinary medicine, is being tested for the first time in tablet form on healthy volunteers. The study center is located in Tanzania.
Learn more
13 July 2021
Successful submission to SNF IICT Call
The call for Investigator-initiated Clinical Trials (IICTs) considered seven of 31 projects submitted.
The research groups of Marios-Nikos Psychogios, Head of Diagnostic and Interv. Neuroradiology at the University Hospital Basel (USB) and Urs Fischer, designated Head of Neurology at the USB, receive SNF funding for their DISTAL study on endovascular therapy for stroke.
Learn more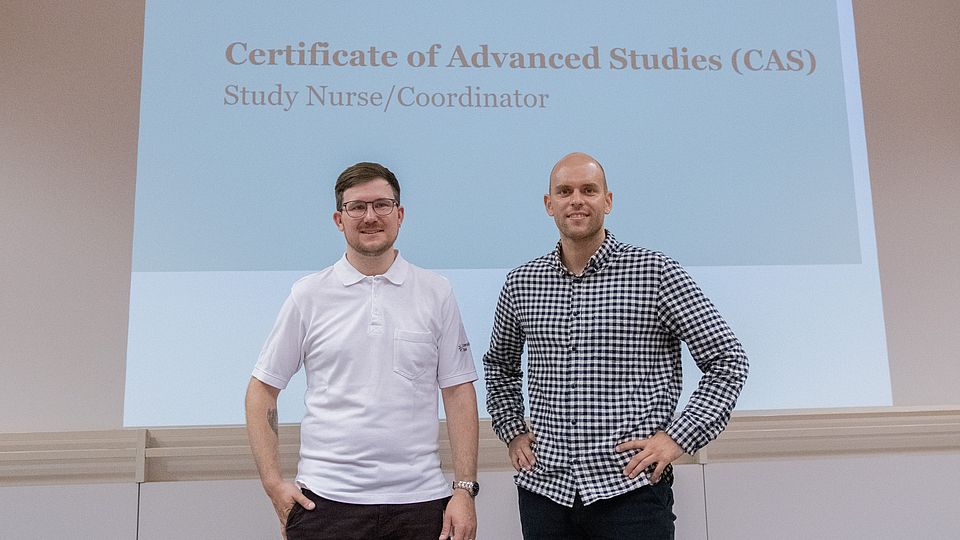 5 July 2021
The central role of a study coordinator
In many academic clinical research groups, the coordinating staff is where the threads come together. What does their day-to-day work look like?
Nils Schärer is a study coordinator in Hendrik Scholl's DKF research group. He talks about his job and how a DKF study program helped him start his career.
Learn more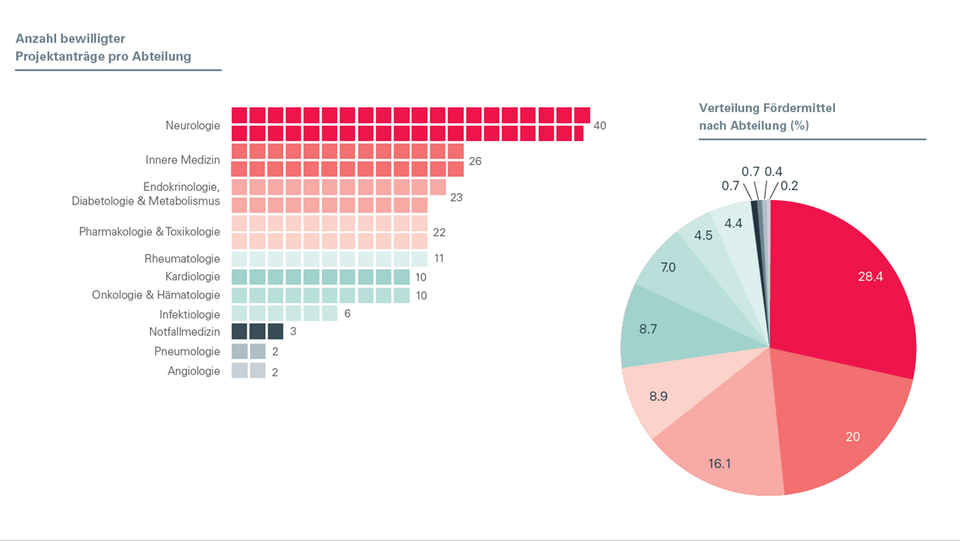 24 June 2021
10 years of project funding
The funding instrument "Science Pool Medicine" provided targeted support for academic clinical research in the former Department of Medicine at the University Hospital Basel.
A report now summarizes the last 10 years of research funding in facts and figures and shows what researchers have achieved with subject-specific support from the services at DKF.
Learn more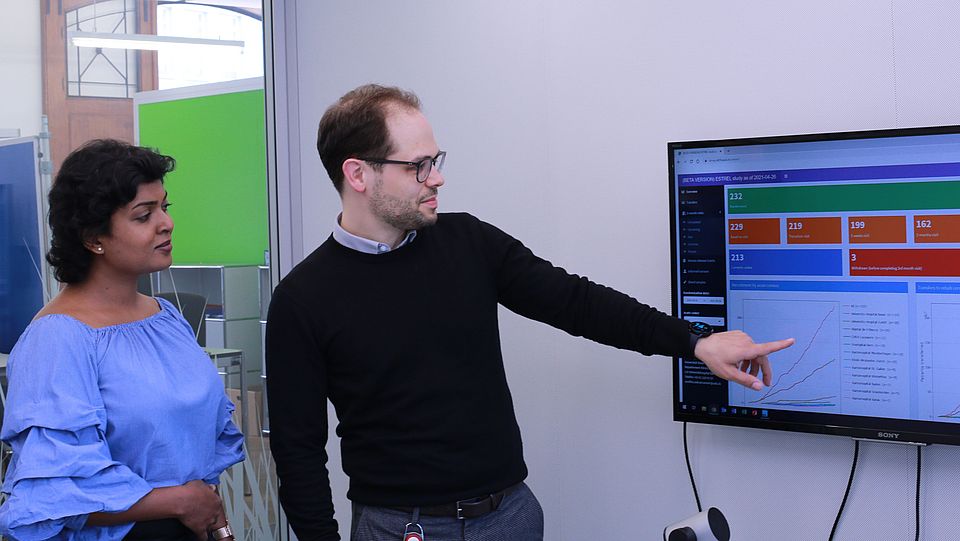 31 May 2021
Efficient management of complex studies
A web application provides up-to-date information on relevant study activities in real time.
Where is recruitment going well, where are there increased drop-outs, how many patients have already completed the study? A new study management app provides all this information.
Learn more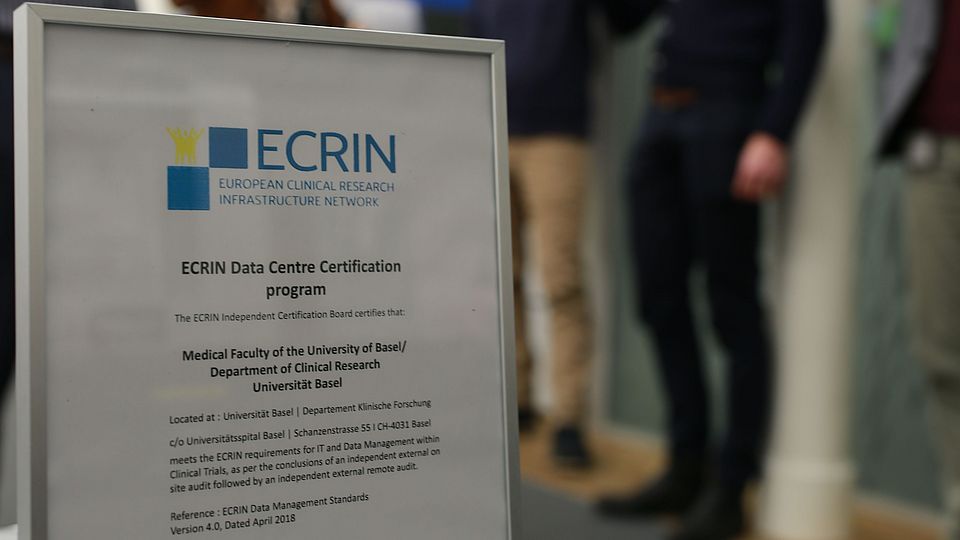 15 March 2021
Quality label for the DKF Clinical Data Centre
With certification by the European Clinical Research Infrastructure Network (ECRIN), the data-related services and IT infrastructure at DKF have reached a new standard.
A report on the standards of the European Clinical Research Infrastructure Network (ECRIN) and their implementation at DKF.
Learn more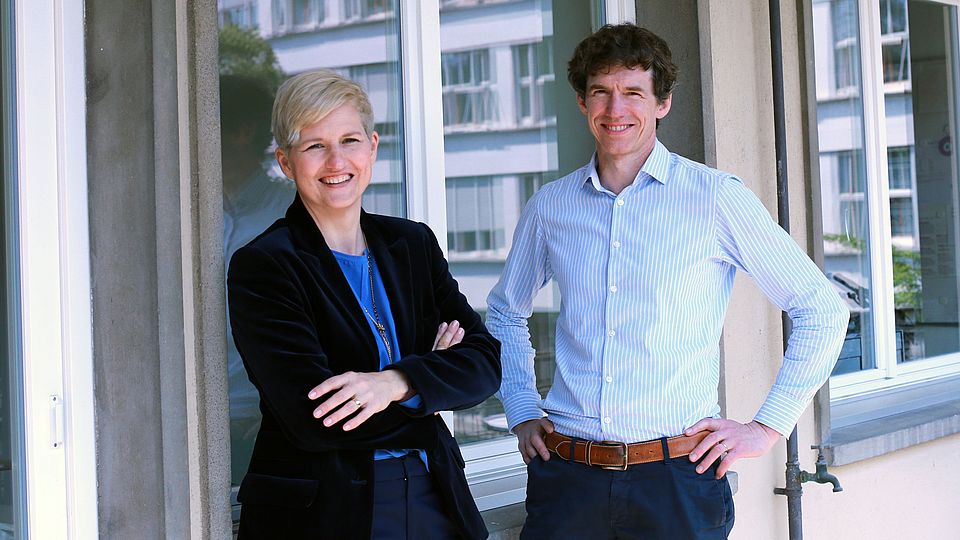 3 May 2021, update 26 May 2021
Clinical research with medical devices
With the entry into force of the revised Swiss medical device law on May 26, 2021, there will be important changes for the development and marketing of medical devices.
An overview of the most important changes and the support services offered by DKF.
Learn more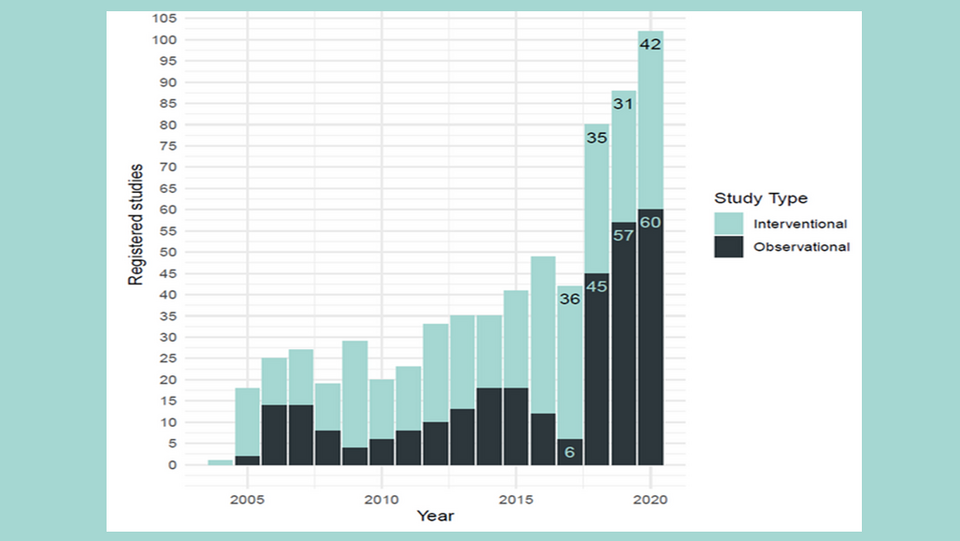 10 March 2021
Over 100 newly registered studies at the USB
Since the introduction of mandatory registration, the rate of reported prospective studies and the quality of study information has been steadily increasing.
The new figures on clinical research activity at the University Hospital Basel.