Treatment of lymphedema after breast cancer therapy
This study has been designed in collaboration with patients. It will provide a scientifically based decision aid for the optimal therapy of chronic breast cancer-related lymphedema.
Advances in the early diagnosis and treatment of breast cancer have significantly improved the survival rates of breast cancer patients. However, an increasing number of women are suffering from the long-term consequences of breast cancer treatment, which has brought the quality of life of those who have recovered increasingly into the focus of research interest. Chronic breast cancer-related lymphedema (BCRL) causes swelling and also increases the risk of infection. Affected women suffer from pain and feelings of heaviness and numbness in the arm, as well as psychological symptoms such as depression and anxiety.
Background
Currently, Complex Physical Decongestion Therapy (CDT) is considered the gold standard of BCRL treatment. However, this is purely symptomatic and often does not achieve the desired effect. Therefore, two new surgical interventions are increasingly used to optimize lymphatic drainage: lymphovenous anastomosis (LVA) and vascularized lymph node transplantation (VLNT). Both procedures have been reported to have a positive impact on patients' quality of life. However, to date, there is no sound scientific evidence for the superiority of these surgical techniques. Thus, applications for reimbursement from health insurance companies are often rejected, which delays surgical treatment and leads to a longer period of suffering for the affected patients. This is despite the fact that the affected women are often subjected to severe physical, psychological and financial stress.
Surgical versus Conservative Complex Physical Decongestion Therapy (CDT) for Chronic Breast Cancer-Related Lymphedema (BCRL): A Pragmatic, Randomized, Multicenter Superiority Trial
Principle Investigators
PD Dr. Elisabeth A. Kappos (USB), PI
Prof. Dr. Maria Katapodi (DKF), Co-PI, Patient Advocate
PD Dr. Khalil Zaman (CHUV), Co-PI
Study design
Prospective randomised controlled intervention study
Study centers
5 Swiss centers and 8 international centers
Number of planned study participants
228
Project duration
2022-2027
DKF support
Methodological Consulting, Consulting on Patient and Public Involvement (PPI), Statistics, Regulatory Affairs, Project Management, Data Management, Monitoring, Data Science
Funding
SNF IICT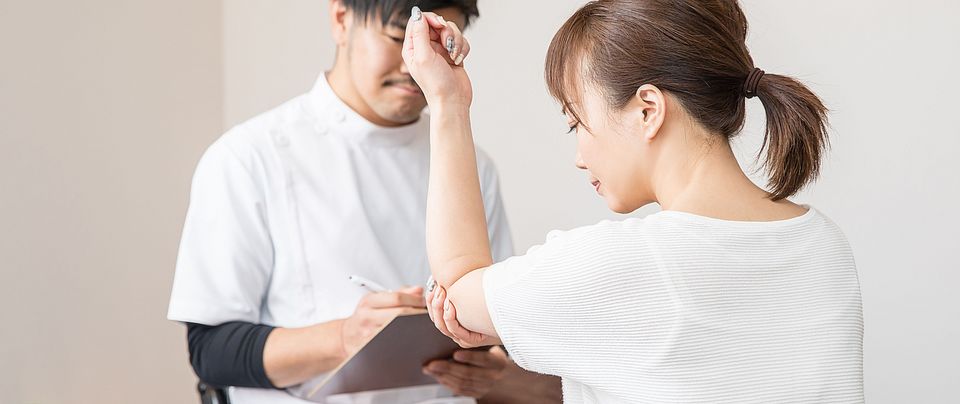 ---
What is the most efficient way to treat breast cancer-related lymphedema?
---
Objective
The study evaluates whether surgical treatment of chronic breast cancer-related lymphedema is superior to conservative Complex Physical Decongestive Therapy alone.
Study methodology
International, multicenter, prospective randomised-controlled intervention study.
Significance of the study
This study was designed to meet the needs of female patients. The study design was developed in collaboration with patient representatives. In addition, interviews have been conducted with patients to incorporate their concerns, opinions, and wishes. With this in mind, the study team plans to make the results of their project widely available so that patients from around the world can benefit from the findings.