15 September 2022
Diabetes insipidus from a patient's perspective
For the first time, a large-scale, international patient survey provides important insights into diagnosis and treatment, as well as treatment-related side effects and psychological comorbidities of this rare neuroendocrine disease.
Background and aim of the study
Diabetes insipidus is a rare neuroendocrinological disorder resulting from a deficiency of the anti-diuretic hormone vasopressin (AVP/ADH) and is clinically characterised by polyuria and polydipsia. Research to date has been limited to studies with small numbers of patients and case reports.
The research group of Mirjam Chirst-Crain, Clinical Neuroendocrinology, at the University Hospital Basel is the leading research center for diabetes insipidus worldwide. The group has conducted so far the largest studies within this patient population. Over the years, many reports of patients have accumulated about treatment-related side effects, psychological comorbidities despite adequate treatment with desmopressin (ADH receptor agonist), and treatment failures. Mismanagement during hospitalisation, for example, due to confusion with «diabetes mellitus» or the unavailability of desmopressin can have tragic consequences.
To address these issues, the team aimed to assess patients perspectives regarding their disease management, psychological comorbidities, knowledge and awareness of the disease among health-care professionals, and renaming central diabetes insipidus. For this purpose, an online survey was developed by a team of experts in collaboration with patient representatives. The direct involvement of patients allowed a strong focus on investigating patient-relevant outcomes.

Results
Recruitment for participation in the survey was done through various channels with the support of patient organisations. In total, over 1000 individuals affected by diabetes insipidus worldwide participated in the survey. With a prevalence of approximately 1 in 25'000, to date, this is the largest study of its kind.
Central diabetes insipidus from a patient's perspective: management, psychological co-morbidities, and renaming of the condition: results from an international web-based survey

Atila C, Loughrey PB, Garrahy A, Winzeler B, Refardt J, Gildroy P, Hamza M, Pal A, Verbalis JG, Thompson CJ, Hemkens LG, Hunter SJ, Sherlock M, Levy MJ, Karavitaki N, Newell-Price J, Wass JAH, Christ-Crain M.

Lancet Diabetes Endocrinol. 2022 Aug 22:S2213-8587(22)00219-4.
doi: 10.1016/S2213-8587(22)00219-4. Epub ahead of print. PMID: 36007536.
Important patient-relevant findings include:
Hyponatremia is a common side effect of desmopressin treatment. In this study, one in four patients reported at least one episode of desmopressin-induced hyponatremia that resulted in hospitalisation.

Patients who used a so-called Desmopressin Escape Method (a method to delay of a dose of desmopressin dose at least once a week until the onset of polyuria) had a lower prevalence of hyponatremia (22%) compared with those who were unaware of this method and took their desmopressin on a scheduled base (34%).

One in four patients had difficulties receiving desmopressin duringhospitalisation. The most common reason was unavailability of the drug in over 50% of cases. One in seven patients did not receive desmopressin or intravenous fluids while fasting - these individuals reported classic symptoms of dehydration. They are thus at high risk for life-threatening hypernatremia.

Eighty percent reported that healthcare professionals had confused their condition with "diabetes mellitus" at least once and 85% preferred to rename the condition.

One-third of patients reported psychological problems subjectively related to their disease and 64% reported reduced quality of life.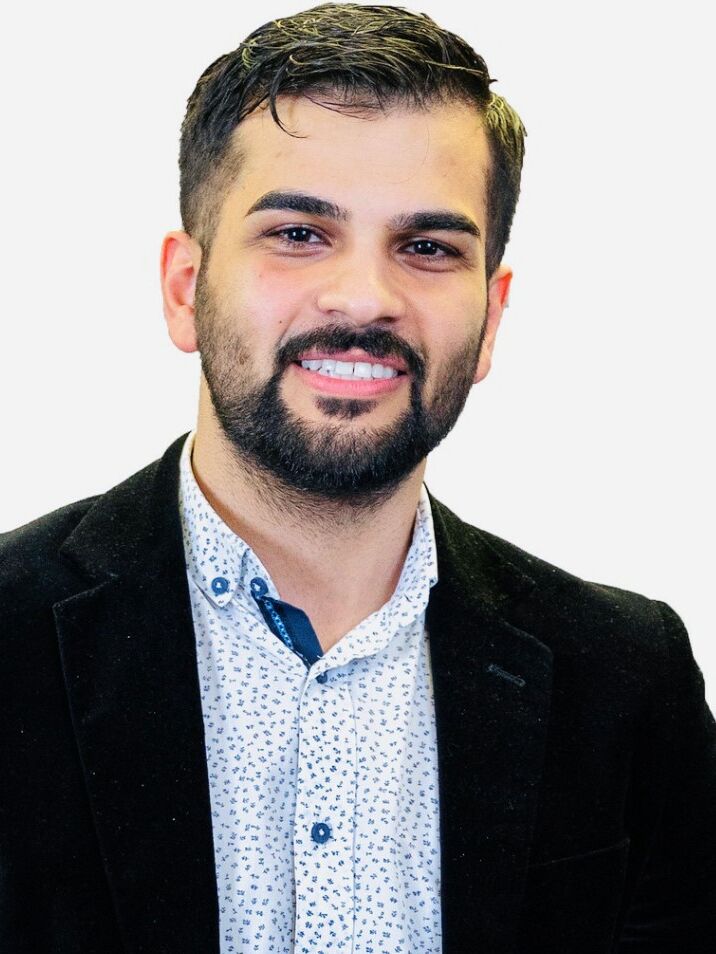 «

For patient-relevant studies, we need to involve our patients in all phases of a study - from the definition of the research question to the planning of the studies to a joint interpretation of results.



Findings from this study could improve the daily management of the disease by patients as well as the treatment by healthcare professionals in hospitals!

During this collaborative project

with our patients, completely new research questions have been developed, which we will now address in further studies.

»

Relevance for clinical practice
Given the concerning high number of mismanagement during hospitalisation and the high rates of confusion with

«

diabetes mellitus

»

there is an urgent need to educate health-care professionals about the disease and its correct management. Desmopressin should be available as an emergency medication in every hospital.

These data are the first to show the value of the desmopressin escape method. Patients who were instructed to delay or omit the dose one or more times a week at initiation of desmopressin treatment had a lower prevalence of hyponatraemia.

Future studies should investigate psychological changes after the onset of the disease, underlying causes, and new treatment options. An additional oxytocin deficiency could play an important explanatory role. Currently, another ongoing clinical study (ClinicalTrials.gov Identifier: NCT04648137) is

investigating a potential oxytocin deficiency in patients with diabetes insipidus

. First data are expected in late 2022.

Renaming the disease would help to minimise the risk of confusion with

«

diabetes mellitus

».

For this,

a

working group has been set up in 2022 by the main endocrine societies worldwide to discuss and propose alternative names for

diabetes insipidus

.