2 November 2021
A partnership that exploits synergies
Swiss TPH and DKF combine their expertise for the benefit of Basel as a clinical research location
The Department of Medicine of the Swiss Tropical and Public Health Institute (Swiss TPH) and the Department of Clinical Research (DKF) are combining their strengths to deliver effective solutions for the development of new therapeutic approaches in low- and middle-income countries. This partnership is of critical importance to both parties. This is because it brings together two institutions that together have all the competencies to enable the conduct of Phase I-III clinical trials in academic drug development. By combining their complementary expertise, sharing financial and human resources, and pooling their networks, the two organisations create optimal conditions for efficient and effective collaboration.
---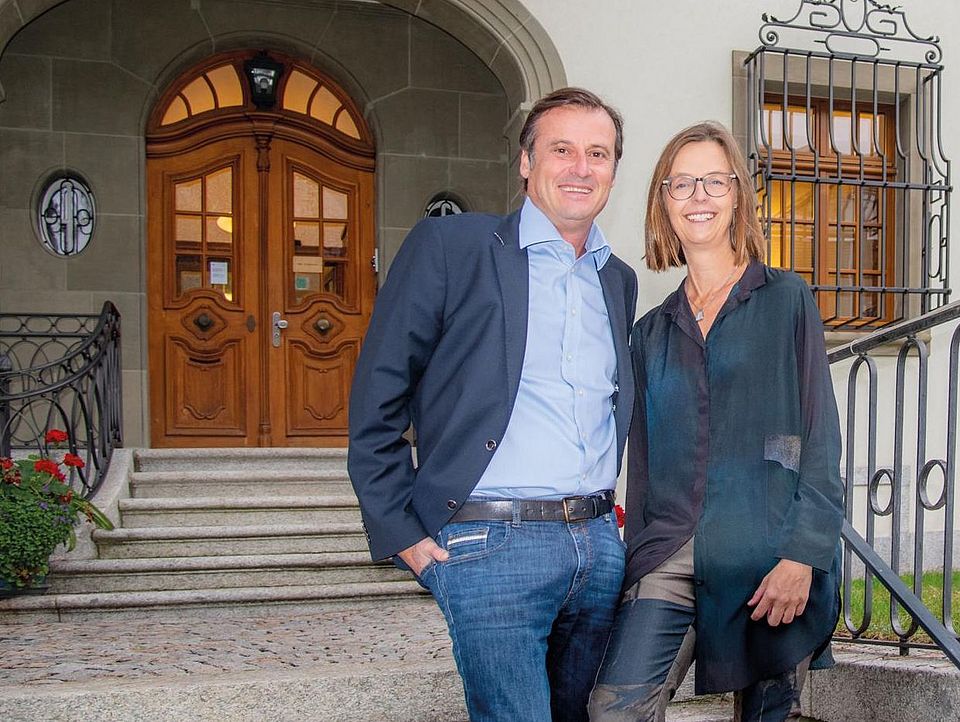 Through this partnership, we create synergies for excellent clinical research that contributes to the development of effective therapies for poverty-related diseases in low- and middle-income countries.

Prof. Daniel Paris und Prof. Christiane Pauli-Magnus
---
An important contribution to patient safety
Conducting research projects in low- and middle-income countries presents not only cultural but also operational challenges. It is necessary to meet the increasingly extensive regulatory requirements when conducting clinical drug trials. To this end, Swiss TPH and DKF have made joint investments in software updates and data platforms to ensure Good Clinical Practice (GCP)-compliant operations, data integrity and quality assurance. For example, DKF will provide Swiss TPH with its quality management system (QMS) "orca". Furthermore, DKF will provide support in the area of data management.
In addition, the Swiss TPH and the DKF plan to expand their expertise in certain areas. For example, in medical monitoring and pharmacovigilance. The first steps in this direction are already being taken: As part of the "HELP project", the Swiss TPH is taking on the role of sponsor in two Phase I studies and has commissioned the DKF to compile and evaluate information on potential risks of the investigational drug in the "HELP-OFZ study".
Another project that will benefit from the synergies of the DKF and the Swiss TPH is the "Bacoba Study", a translational research project for the treatment of cutaneous leishmaniasis. In this first-in-human study, for which the Swiss TPH was recently awarded a grant by Innosuisse, a novel dermally applied treatment for leishmaniasis is being tested. The chemical formulation "BAP5191" is supplied by Bacoba AG, the sponsor of the study, while the Clinical Operations Unit of the Swiss TPH is research partner and responsible for planning and project management. The study will be conducted at the University Hospital Basel in the DKF Outpatient Study Center (ASZ). The study team will be supported by the DKF study nurses, who will be responsible for the On Site Management.
First joint projects
HELP
Helminth Elimination
Platform (HELP)
Affected regions
Impoverished rural areas in Africa
Sub-Saharan Africa, Latin America,
Southeast Asia, China
Phase I study centre
Ifakara Health Institute in Bagamoyo, Tanzania
Contributors
Eveline Ackermann, MSc
Prof. Jennifer Keiser, PhD
Elisabeth Reus, MSc
Funding
EU Horizon 2020

Bacoba
BAP5191 First in human trial on cutaneous leishmaniasis
Affected regions
Central and South America, North and South Africa, Middle East, Mediterranean, Central Asia
Study centre
DKF Outpatient Study Centre
at the University Hospital Basel
Contributors
Sonja Bernhard, PhD
Valentina Butoescu, Pharm, PhD
Elisabeth Reus, MSc
Promotion
Innosuisse