We have years of experience in creating study databases and are familiar with the practical and legal requirements for data management in clinical research.


We have accumulated extensive experiential knowledge on the secuTrial® software solution and know how to use the technical features of the system to researchers' best advantage.
Development of study database

Our goal is to make your data capture easy and ensure that it results in data sets that are accurate and as complete as possible. To do this, we work closely with your study team to develop eCRFs (electronic Case Report Forms) that correspond exactly to your study protocol.

We use the secuTrial® software to program your study database.
SecuTrial® is
GCP-compliant, secure and user-friendly,
browser-based, requires no installation and is available online everywhere.
secuTrial® offers numerous options specifically for clinical trials:
Randomisation and stratification at the click of a mouse
Blinding and emergency unblinding
Role-specific access rights and audit trail
Data import
Query management
Preparation of study reports

We also formulate the data management sections for your study protocol and assist you in creating your data management plan or data sharing statement.
Maintenance of study databases

We introduce you to the use of your secuTrial® database and, if necessary, train the personnel in all participating study centers.

During the entire duration of the study, we take care of the maintenance and any amendments to the database as well as the administration of the users. Upon request, we will provide you with a data export at any time.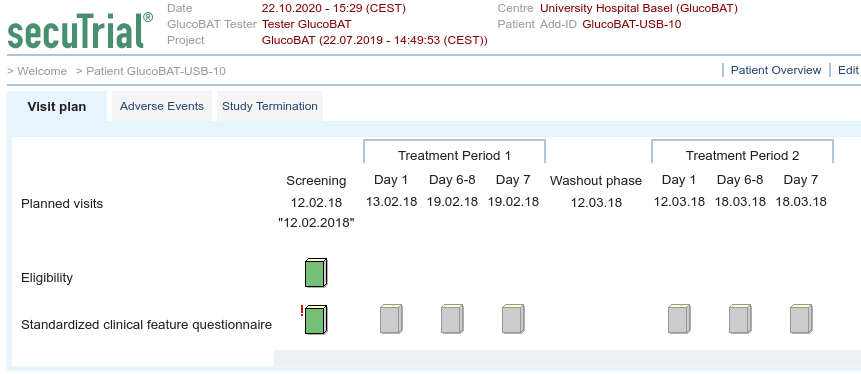 Example of an eCRF


Database closure and data export

After the study has been closed and all data have been cleaned, we deliver the final export of your data for analysis and archiving.