SMSC - Swiss Multiple Sclerosis Cohort
The Swiss MS Cohort maintains close cooperation with the DKF. In addition to its role as data center, DKF services are also responsible for the statistical planning and evaluation of all research projects.

This national cohorte is one of the largest Multiple Sclerosis (MS) clinical research databases in Europe and North America. It was established in 2012 and aims to better understand the mechanisms of MS disease based on standardised and high-quality long-term observation of clinical, MRI and biomarker parameters. The researcher's focus is on the development of clinically applicable diagnostic and therapeutic procedures in everyday clinical practice for improved medical treatment of those directly affected.
Integrated research projects
The research focus of SMSC is the development of biomarkers for diagnosis, prognosis and individualised thearpy choice in MS. For example, NfL (Neurofilament light chain), a component of the neural cytoskeleton, has been established as a sensitive measure of MS disease activity (Serum Neurofilament Light Chain Reference App).
Conventional and next generation MRI measures together with fluid and digital biomarkers will help personalise treatment options in MS.
Characteristics
As of 12 January 2023
(datebase still recruiting)
Centres
8 (Aarau, Basel (Data Centre), Bern, Geneve, Lausanne, Lugano, St. Gallen, Zürich)
Key data
- 1626 patients
- 12'259 visits (median follow-up 5.7 years)
- more than 95% of visits with biosample coverage
- 9665 neurofilament measurements
- 4458 clinical relapses documented
(706 in follow-up period)
- 7275 standardised and evaluated brain MRI examinations
DKF support
Statistics, Regulatory Affairs, Data Centre, Data Science, Monitoring
The following research topics are currently under investigation within the SMSC:
Neurofilament (NfL) levels in health and disease
Measure of progression in MS
Immunoglobulin synthesis in the cerebrospinal fluid and its association with MS disease severity
MS treatment during pregnancy
Associations between MRI biomarkers, clinical endpoints and NfL
Extensive biomarker profiling in extreme phenotypes
Development and validation of blood GFAP as measure of disease activity
Value of evoked potentials in progressive MS
Disease severity and immune response against Covid-19
Digital biomarkers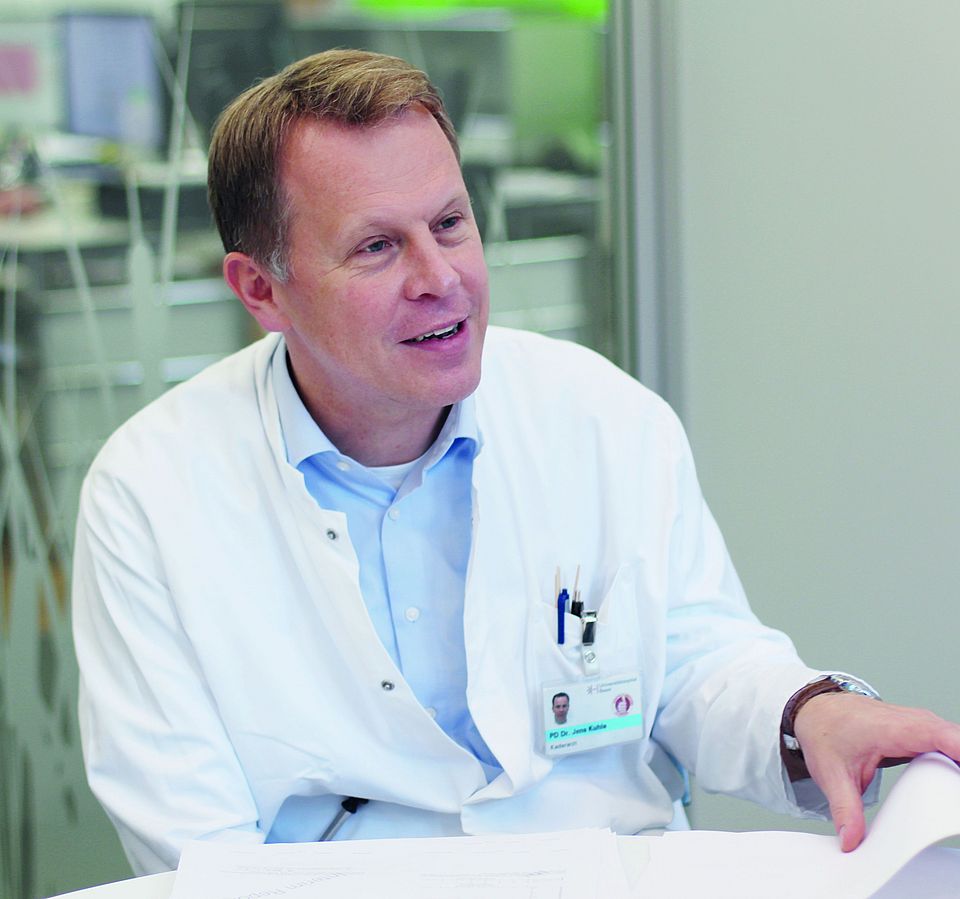 A cohort study thrives on collaboration. Without the active cooperation of the participating MS centers with dedicated medical and nursing staff committed to research, we would not have been able to recruit and follow-up so many patients. Another important aspect is, of course, the efficient operation of the data center.

Jens Kuhle, Principal Investigator SMSC
Third-party funds
SNF project funding: "Towards development of neurofilament light chain as precision medicine biomarker for multiple sclerosis" ID:189140
Grants from the International Progressive MS Alliance
Contact
Principal Investigator Swiss MS Cohort
Prof. Dr.med. Jens Kuhle
Head Physician Neurology and Head of MS Centre, University Hospital Basel
Research group leader, Department of Clinical Research, University of Basel
Data Centre / Support DKF
Pascal Benkert, PhD
Senior Data Scientist, Department of Clinical Research, University of Basel