15 March 2021
Quality label for the DKF Clinical Data Centre
With certification by the European research network ECRIN, the data-related services and IT infrastructure at the DKF have reached a new standard.
Data handling in clinical research is particularly delicate, as patient data is sensitive information and often involves handling complex and large data sets. Systems, processes and IT infrastructures in such an environment must be secure and the handling of personal data must conform to applicable laws and standards.
Certification by the European Clinical Research Infrastructure Network (ECRIN) now confirms that the Clinical Data Centre at the Departement Klinische Forschung (DKF) meets these high quality standards.

First certified centre in Switzerland
The DKF is the first institution in Switzerland to receive this quality label. There are 17 certified centers throughout Europe. All preparations, adjustments and audits to obtain the certification took a good two years. The certification is a consequence of the DKF's investments in its focus areas Data Analysis, Data Management and Data Science, which have been consistently carried out for years.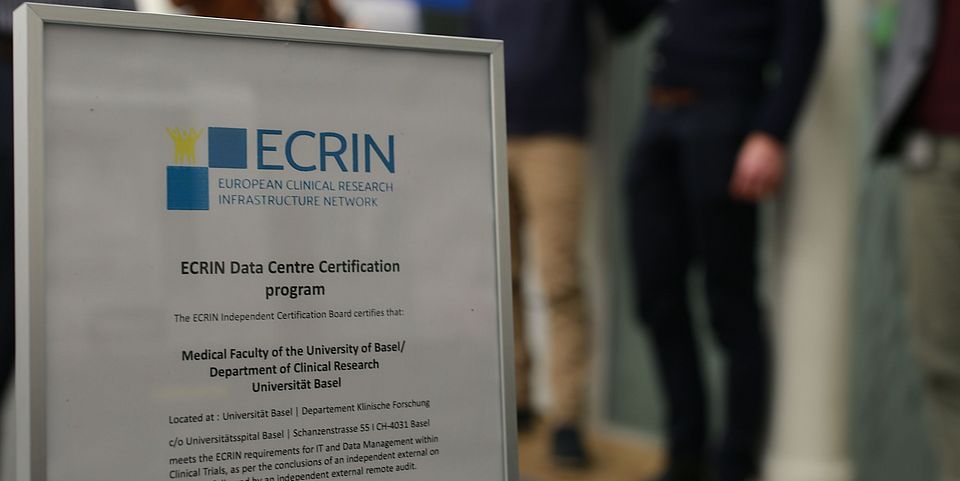 Enhancing academic research
The ECRIN certification program is targeted at data centers in the academic setting and consists of over 100 standards, summarized in 16 thematic chapters. Its requirements together with detailed explanations are publicly available. They are now considered a prerequisite for conducting complex investigator-initiated studies or pivotal trials.
In terms of content, the ECRIN standards are derived from the well-known ICH GCP Guideline, the globally recognized guideline that sets the standard for ethical and scientific principles in clinical research in general. However, the ECRIN standards concretize what ICH GCP often formulates only vaguely, thus offering data managers, data scientists and IT specialists detailed and pragmatic guidance for daily practice.

For the benefit of patients and researchers
In the end, researchers benefit from smooth and secure processes in their research projects, as the highest data quality and IT security are guaranteed from the planning of the study database to the final data evaluation. Patients can rest assured that their personal data will be managed securely and used to the greatest benefit of the research project.

What is ECRIN?
The European Clinical Research Infrastructure Network (ECRIN) is a European non-profit organization based in Paris that supports multinational, primarily academic, clinical trials in Europe. It aims to promote more reliable trial results with high public health benefits through better access to patients, resources and expertise.
Members & Partners
ECRIN's organizational model is based on country memberships. Currently, twelve European states are among the member countries. Each is represented by an institution that ensures exchange in the role of scientific partner. Switzerland is represented by the Swiss Clinical Trial Organisation (SCTO).
Services
Advice on funding applications
Review of study protocols
Project management
Data Centre certifications
Funding
The European Commission recognizes ECRIN as a "European Research Infrastructure Consortium". ECRIN is funded by its member countries and by EU funding programs such as Horizon 2020 and the Innovative Medicines Initiative (IMI).
More information
ECRIN website
Zum SCTO Factsheet
The DKF Clinical Data Centre: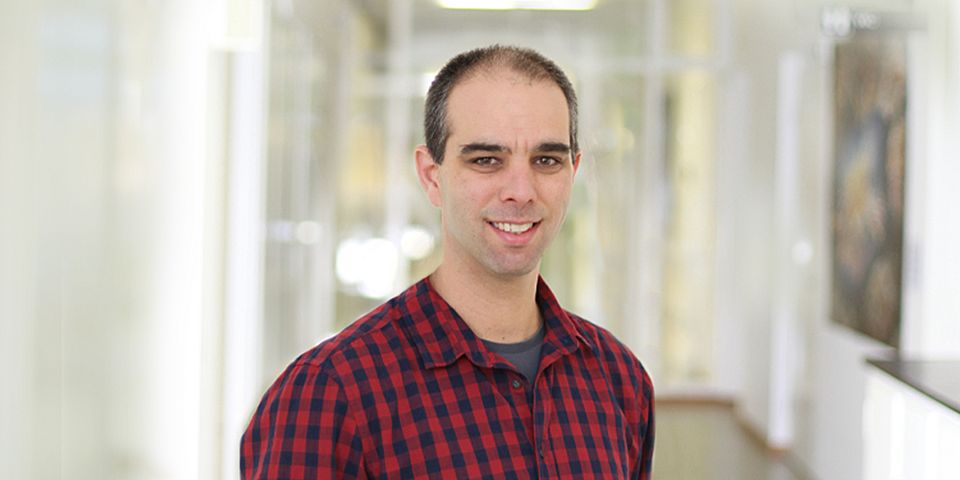 Michael Coslovsky, PhD, Team Leader

Data Analysis/Statistik
Scientific formulation of the research question
Selection of study design and endpoints
Sample size calculation
Selection of appropriate statistical methods
Analysis and randomisation plans
Interim and final analyses
Presentation and interpretation of results
Preparation of scientific publications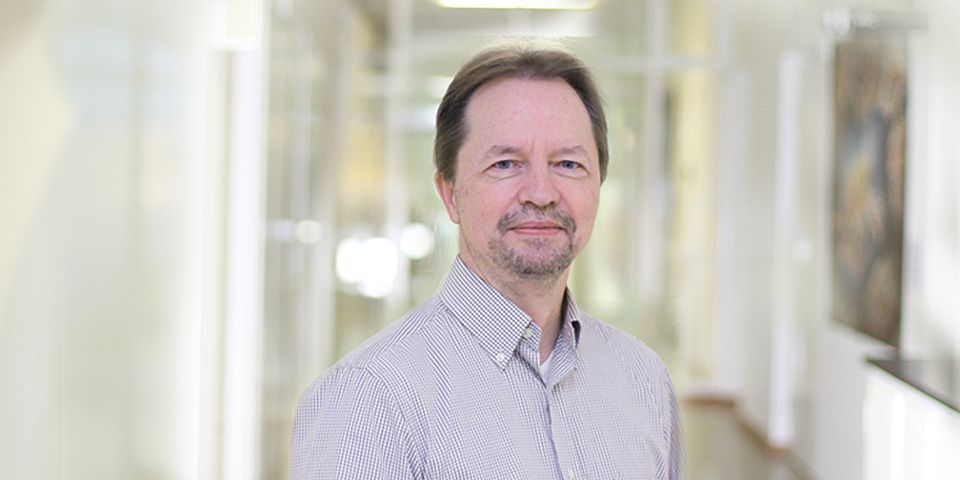 Patrick Simon, MSc, Team Leader

Data Management
Planning, development and administration of databases and surveys
Preparation of Data Management Plans and eCRFs
Data import and export
Training of study teams
Programming of study specific data reports and automated email notifications





Constantin Sluka, PhD, Team Leader

Data Science
Data centre for reggistry and cohort specific studies
Reporting and data analysis
Programming of interactive dashboards for exploration of study data
Reporting for Data Safety Monitoring Boards
Organisation of Data Access Committees
Integration of routine date from the Clinical Data Warehouse
Technical interface solutions between database and data analysis