23 October 2023
Tamoxifen fails to show efficiency in Duchenne muscular dystrophy
A large phase III trial led by the research group of Dirk Fischer could unfortunately not confirm promising preclinical study results. Another disappointed hope for patients.
Patients with Duchenne muscular dystrophy and their families are confronted with a fatal disease and limited therapeutic options. This disease is caused by a genetic defect on the X chromosome and is inherited recessively. It leads to rapid and irreversible remodeling of skeletal muscle into connective and adipose tissue and ultimately to premature death. Currently, the only treatment available is corticosteroids, which can slow the progression of the disease somewhat.
Preclinical data gave hope
New hope for a treatment option came from a preclinical study published in 2013. Tamoxifen, an estrogen receptor regulator used successfully in patients with hormone receptor-positive breast cancer, showed promising effects in mice suffering from Duchenne muscular dystrophy. Tamoxifen was found to have an effect on the prevention of apoptosis, stabilisation of cell membranes, inhibition of fibrosis, and modulation of calcium homeostasis, among other effects. In addition, treated animals showed increased strength development, decreased muscle fatigue and normalisation of locomotor function. Thus, a large clinical trial was definitely indicated after such preliminary results.
Clinical study does not prove confirmatory
The TAMDMD trial, with its multicenter, 1:1 randomised, double-blind, placebo-controlled study design, aimed to investigate the safety and efficacy of tamoxifen compared to placebo as an adjunct to corticosteroid therapy. Seventy-nine patients with Duchenne muscular dystrophy between the ages of 6 and 12 years were included and treated for 48 weeks. The primary endpoint measured was the change in movement ability over the study period using the D1 subscore of the Motor Function Measure (MFM) score.
Although the analyses show that the disease worsened somewhat more slowly in boys treated with tamoxifen, the results were neither clinically relevant nor statistically significant. This was true for the primary endpoint and for most secondary endpoints. Tamoxifen was well tolerated overall.
The recommendation
Thus, the sobering conclusion from this study is: Tamoxifen cannot be recommended for the treatment of Duchenne muscular dystrophy at present. Nevertheless, this study is of great importance. It provides clarity for patients and their physicians. Research must now open new avenues in the search for treatments for this fatal disease.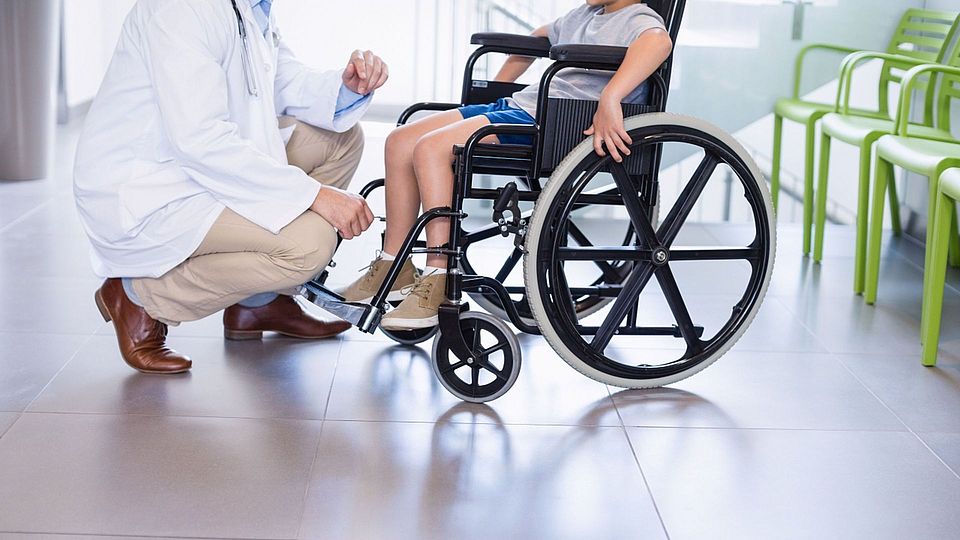 TAMDMD trial: efficacy and safety of tamoxifen in Duchenne muscular dystrophy
ClinicalTrials.gov NCT03354039
Principle Investigator
Prof. Dirk Fischer, Head of Neuro- and Developmental Pediatrics, Head of Electrophysiology, Head of Neuromuscular Research, University Childerns Hospital Basel
Study design
Multicenter, randomised, double-blind, placebo-controlled phase III study
Study sites
12 centers in Switzerland, Germany, United Kingdom, The Netherlands, Spain, Belgium and France
Patients
79
Project duration
2018-2023
DKF Scientific Services
Methodological consulting, Statistics, Project Management, Data Management, On site Management
View original publication
Safety and efficacy of tamoxifen in boys with Duchenne muscular dystrophy (TAMDMD): a multicentre, randomised, double-blind, placebo-controlled, phase 3 trial. Henzi BC et al, Lancet Neurol. 2023 Oct;22(10).