Welcome to the Department of Clinical Research
As the leading institution for the advancement of academic clinical research, we foster partnership and collaboration between clinical researchers and experts from all disciplines. We are committed to a scientific culture that creates the basis for the evidence-based patient care of the future with a high degree of innovation and quality.

Learn more about us.
Latest information regarding the conduct of clinical studies during the COVID-19 pandemic can be found here.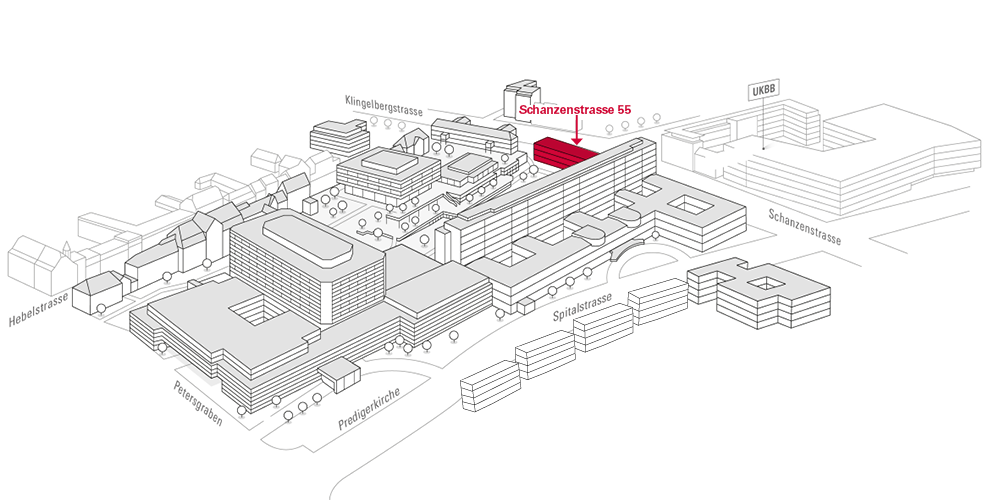 Secretariat
Department of Clinical Research
c/o University Hospital Basel
Schanzenstrasse 55, 1st Floor, 4031 Basel
Office hours
Monday-Thursday from 8.00-16.00
Friday from 8.00 - 12.00
Phone +41 61 328 77 17
Email
Study Consulting
For all questions concerning your clinical study, we offer project-related advice tailored to your needs. We draw on the expertise from the individual services to generate suggestions for the next steps.
Study hotline
Phone + 41 61 328 66 11
For any questions regarding your clinical study, please do not hesitate to contact us by telephone:
Monday-Friday from 9.00-16.00


Outpatient Study Centre
We provide you with highly specialized premises for the execution of your clinical study away from routine operations. Unfortunately, we are currently only able to answer your questions via telephone or video phone.

For an appointment please use our CONTACT FORM
Statistics consultation
For methodological and statistical questions on your research project, we provide consulting via telephone or video phone.

Please make an appointment by using our
CONTACT FORM