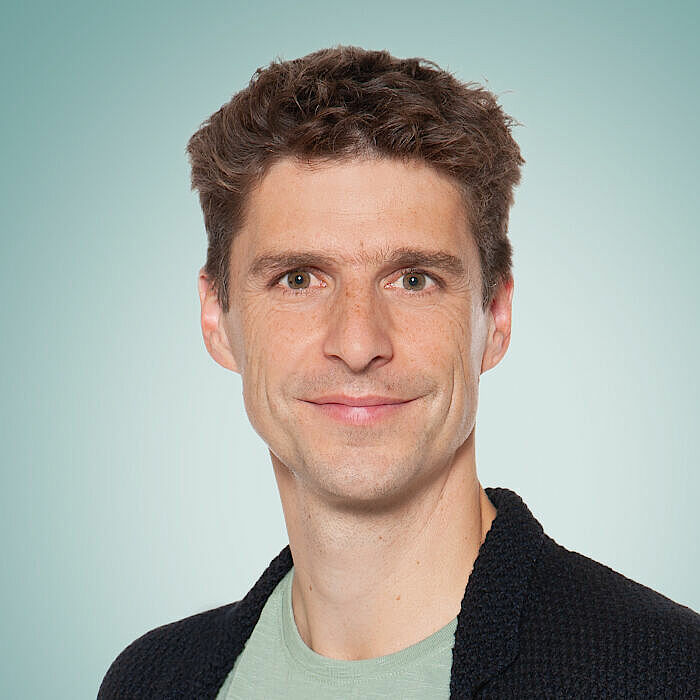 Prof.




Niklaus Labhardt, MD
Position(s)
Head Physician Clinical Epidemiology
Institution
University Hospital Basel
Phone +41 61 328 55 24
Research Group Niklaus Labhardt
Research Focus
Clinical Epidemiology, Public Health & Health Systems
Area of Research
Globally, the number of people suffering from chronic conditions such as HIV and non-communicable diseases is growing. How best to provide sustainable, cost-effective, high-quality care in resource-limited settings is a key question in global health. Our group contributes evidence through clinical, epidemiological, molecular biological and implementation research in sub-Saharan Africa, aiming at influencing international guidelines and policies.
Current projects cover the spectrum of HIV/AIDS, tuberculosis, COVID-19, mental health, and cardiovascular diseases. We conduct population-based surveys, cohort studies, as well as pragmatic and non-pragmatic randomized clinical trials. The group has active collaborations with sites in Lesotho, Malawi, Tanzania, South Africa and Switzerland.
In Lesotho, projects are developed and conducted jointly with strong national partners including the Ministry of Health of Lesotho and SolidarMed, Partnerships for Health.
---
Approved Research Projects
Since 2021:
ComBaCaL: ComBaCaL is a five-year implementation research programme aiming at improving care for non-communicable diseases (notably hypertension, diabetes, mental health) in rural Lesotho. The project consists of a large-scale baseline survey followed by multi-phase cluster-randomized trials within cohorts aiming at extending quality non-communicable disease care to rural communities in resource-limited settings. https://www.combacal.org/
SaDAPT: Despite increasing recognition of the importance of rapid (same-day) antiretroviral therapy initiation upon HIV diagnosis, data to inform the timing of antiretroviral therapy start in the context of potential tuberculosis co-infection remains inconclusive. The SaDAPT randomized controlled trial compares same-day antiretroviral therapy initiation with the standard of care among people testing positive for HIV while showing symptoms for possible tuberculosis infection. https://www.swisstph.ch/fr/projects/project-detail/project/sadapt-same-day-art-initiation-persons-with-hiv-and-presumptive-tuberculosis/
Since 2020:
VITAL: Healthcare provision for HIV is increasingly recognizing the need for differentiated service delivery adjusted to individual patient needs, including less intensive care approaches for people with stable viral suppression and resource reallocation towards people with poorer treatment outcomes. The VITAL cluster-randomized controlled trial tests the non-inferiority of an automated, viral load-driven, eHealth-based differentiated service delivery model in 18 nurse-led health centers in rural Lesotho. https://www.vital-lesotho.org/
DO-REAL: In 2020, Lesotho rolled out the antiretroviral drug dolutegravir for the treatment of HIV, largely replacing other adult treatment options. The DO-REAL cohort study assesses the impact of this programmatic transition to dolutegravir-based therapy on virologic outcomes as well as symptomatology among people living with HIV in a hospital setting Lesotho. https://www.swisstph.ch/en/projects/project-detail/project/observational-assessment-of-the-nation-wide-roll-out-of-dolutegravir-in-lesotho-dolutegravir-in-rea/
MistraL: With the aim of improving COVID-19 diagnostics in Lesotho, the MistraL project combines artificial intelligence, portable X-ray machines and antigen-based diagnostic testing. In addition to this implementation goal, scientific aims include the validation of various diagnostic approaches. https://brc.ch/research/mistral/
Since 2019:
GIVE MOVE: Children and adolescents living with HIV have a high risk of treatment failure, which may be caused by suboptimal adherence to therapy or viral drug resistance. As resistance testing is largely unavailable to most people living with HIV, the GIVE MOVE randomized controlled trial assesses the clinical impact of providing genotypic resistance testing to children and adolescents with treatment failure. https://www.givemove.org
PEBRA: Adolescents and young adults living with HIV are at risk for defaulting from care or having poorer treatment outcomes than other age groups. The PEBRA cluster-randomized trial implements a model of peer educator-based, preference-driven service delivery for young people with HIV and assesses viral suppression and further outcomes using this model compared with the standard of care. https://pebra.info/
Since 2018:
SESOTHO: Despite observational evidence that even low-level HIV viremia is associated with adverse clinical outcomes, previous World Health Organization guidelines employed a relatively high threshold of 1'000 HIV RNA copies per milliliter of blood to take clinical action, including switching to a different regimen line. The SESOTHO trial enrolled individuals with an HIV viral load between 100 and 999 copies/mL and assessed whether a lower virologic threshold for treatment switching leads to improved viral suppression. https://doi.org/10.1371/journal.pmed.1003325
GET ON: The GET ON project comprised two interlinked randomized trials, HOSENG and VIBRA, aiming at increasing HIV testing coverage, linkage to and retention in care, and viral suppression. In the context of a door-to-door HIV testing campaign, HOSENG tested the impact of distributing oral HIV self-tests to reach absent household members. Among people testing positive for HIV, VIBRA compared viral suppression rates upon offering medication dispensing through a village health worker (intervention) with medication pick-up at a clinic (standard of care; control). https://getonproject.wordpress.com/
Also see website at SwissTPH: www.swisstph.ch/hiv-and-chronic-diseases
---
Collaborations
National Collaborations
-
International Collaborations
-
---
Ongoing Research Projects
---