Infrastructure
Premises
7 rooms with 2-3 examination chairs or patient beds each
Laboratory with pipetting area
Kitchen
Medication & samples
Monitored storage at room temperature, in refrigerators and in freezers (-20˚C and -80˚C).
Medical equippment & consumables
Centrifuges
Infusers
Perfusers
ECG apparatus
Blood pressure devices

Support for study teams
Anyone wishing to use the ASZ is introduced to all processes and the use of the equipment by our On Site Management team. The standards at the ASZ correspond to the current
regulations for quality assurance and all official requirements.

If desired, our team can also support you and your study team in the planning and conduct of your study. Our traind staff will take over the entire, partial or representative activities within your study.
Pediatric Outpatient Study Centre
The University Children's Hospital of Basel (UKBB) also has a specially trained team available to provide practical help and professional support in the implementation of selected clinical trials with children and adolescents. It is part of the Swiss Pediatric Research Network Swiss PedNet.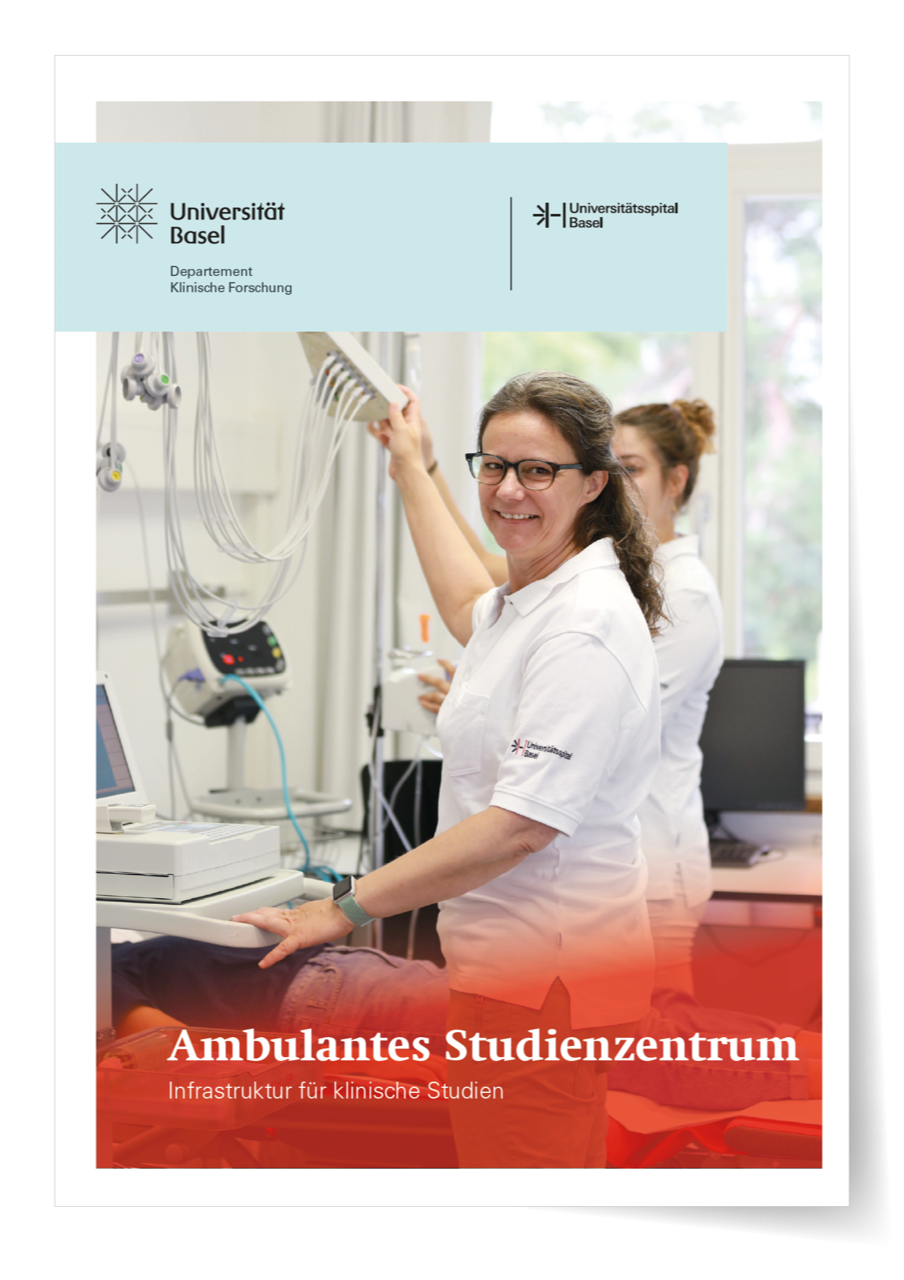 Open door
Every Tuesday from 12.30-13.30 we cordially invite you to visit our premises and to inform yourself about the use of the ASZ on site.
COVID-19 measures