During the (MD-)PhD Clinical Research
Here you will find some helpful information on the course of the doctoral programme.
Which timelines are important?

Within the first 6 months after approval
Please send the following documents to the Dean of Studies Office at the Medical Faculty:
Annually
Once a year the PhD committee of the Medical Faculty examines the status of your work. Please send the following documents to the PhD students office at least three weeks before an examination date:

Next sessions
31 January 2022
21 March 2022
09 May 2022
20 June 2022
29 August 2022
31 October 2022
12 December 2022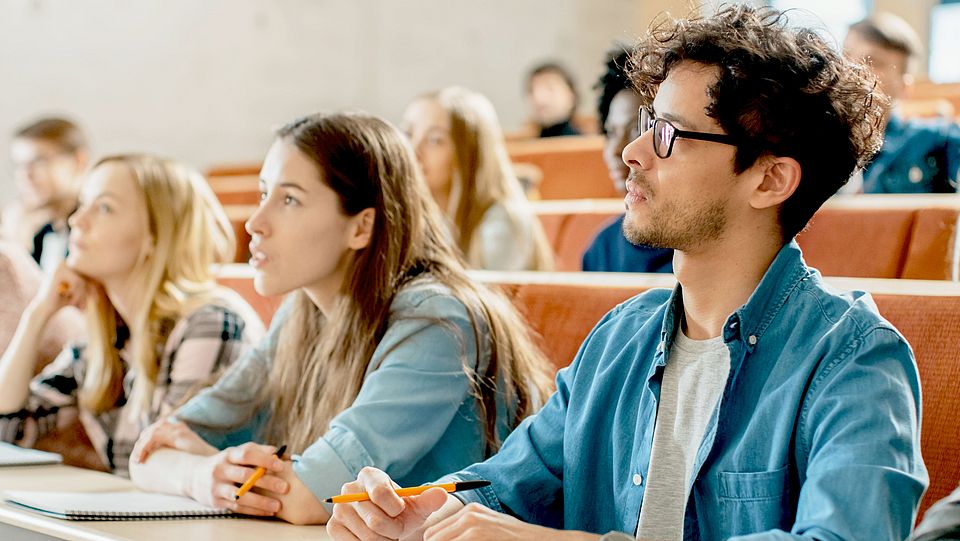 Medical Faculty
Dean of Studies Office
Dean of Studies
Prof. Dr. med. Frank Zimmermann
Head of Dean of Studies Office
Dr. med. Silke Biller, MME
Phone +41 61 207 19 21
What support programmes and funding opportunities are available?
Within the framework of the Buddy System of the PhD Program Health Sciences (PPHS), experienced PhD students make themselves available to answer questions about the programme as well as questions in the private sector (housing, health insurance, public transport, etc.).
The mentoring program (Mentoringprogramm) of the Faculty of Medicine aims at the personal transfer of strategies and procedures related to professional and career planning.
A number of scholarship opportunities are available for PhD students. The Grants Office offers personal advice. For MD-PhD students there is a national funding programme of SAMS and SNF.
How to get practical support for your research project?
The Department of Clinical Research (DKF) supports PhD students in the planning and implementation of their research project. Take advantage of the DKF consulting services and seek advice as early as possible so that your work is on the right track from the very beginning.
By the way, if you are a member of a DKF clinical research group, you can benefit from numerous free courses and reduced course fees.
How to acquire credit points?
Next to your dissertation and the doctoral examination, the acquisition of credit points is an essential part of the PhD training. You will compile an individual study plan together with your first supervisor. The study plan will be part of your doctoral agreement and will contain a list of classes and courses accounting for at least 12 ECTS. The PPHS minimal standards require the acquisition of at least 18 ECTS in the 3 fields of competence Knowledge & Science, Organisation & Management, Leadership & Human Resources.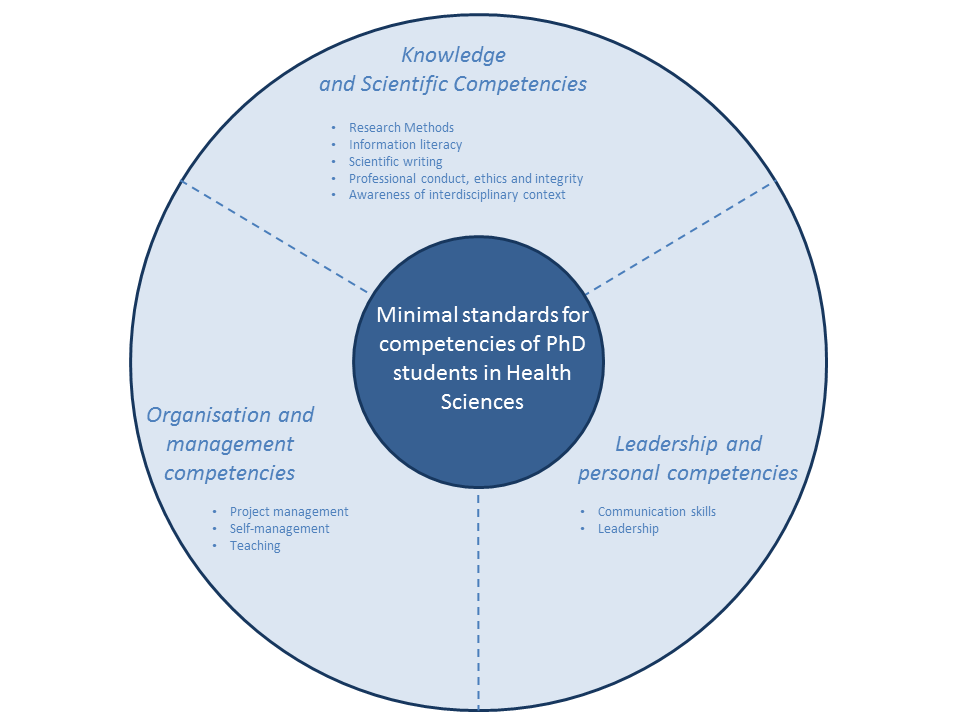 What is "Good Scientific Practise"?
The University of Basel has a strong demand on creating an environment of good scientific practise and strongly concerns on research integrity.
Focus on scientific integrity
Dissertation and defense - how does it work?
A detailed description of the procedure for the dissertation and the doctoral examination (defence) can be found on the Medical Faculty website: