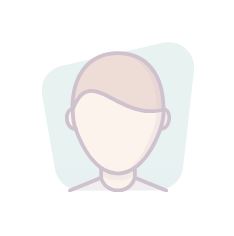 Prof. Jörg D.
Leuppi, MD
Position(s)
Head of Department Internal Medicine
Institution
Cantonal Hospital Baselland
Phone +41 61 925 21 80
Research Group Jörg D. Leuppi
Research Focus
Critical Care & Respiratory Medicine
Area of Research
Asthma and COPD, especially predictors of exacerbations and mortality, improving management in primary care practice, optimizing corticosteroid therapy
---
Approved Research Projects
RECUT trial
Reduction of corticosteroid use in outpatient treatment of exacerbated COPD - a randomized, double-blind, non-inferiority study.

Swiss COPD cohort
Ongoing assessment of COPD management in Primary Care.
CREATE PRIMA
Clinical Research from multi-modality big data sources without proprietary interfaces in a multicenter approach.
Swiss Severe
Ongoing clinical registry for the assessment of severe asthma
Asthma Register
management in Switzerland.
Vitamin D
High Dose Vitamin-D-substitution in patients with COVID-19: a randomized, double blind, placebo controlled, multi-center Study.
Aviptadil
Inhaled Aviptadil for the prevention of COVID-19 related ARDS: a randomized, placebo controlled, multicenter trial.
Covid-19 - In-hospital course, treatment strategies and outcome. A Swiss retrospective single center cohort study
The role of Vitamin D in hospitalized patients with Covid-19: Is there an association between the serum 25-hydroxyvitamin D level and the severity of illness?
Management of acute exacerbations in the Swiss COPD cohort study- A retrospective analysis.
Management of acute heart failure at the cantonal hospital Baselland. A retrospective observational study.
Management of acute exacerbations of chronic obstructive pulmonary disease (AECOPD) in secondary care in a public hospital in Switzerland.
A medical audit of asthma exacerbation management in secondary care. A sub-analysis of the decode project.
Factors associated with length of hospital stay: Retrospective cohort study.
How to decode Dyspnea? Diagnostic workup, epidemiology and causes of Dyspnea- a retrospective observational diagnostic study in hospitalized patients.
Point of care with serial NT-ProBNP measurement in patients with acute decompensated heart failure as a therapy monitoring during hospitalization: A prospective, unblinded, randomized controlled, pilot trial.
---
Collaborations
National Collaborations
Swiss Severe Asthma Registry: Collaborating Main Centers: Inselspital Bern, KSSG (Cantonal Hospital St.Gallen), University Hospital Zürich, Cantonal Hospital Graubünden, and EOC (Ente Ospedaliero cantonale all 4 hospitals), HUG (University Hospital Geneva), HVS (Cantonal Hospital Valais), CHUV (University Hospital Lausanne). Furthermore smaller Hospitals and pneumologists in a private practice setting (Total Number or participating centers 46).
Swiss COPD Cohort: A total number of 25 centers participate in this trial.
RECUT: A total of 89 general practitioners and pneumologists are participating in this trial.
Consortium KSA KSSG EOC KSB The consortium (KSBL=Cantonal Hospital Baselland, KSSG=Cantonal Hospital St.Gallen, KSA=Cantonal Hospital Aarau, EOC=Ente Ospedaliero Cantonale) was established in 2018 and set its first aim as the acquisition of funding from the SPHN in the form of a Driver Project in personalized health using interoperable and exchangeable health-related data. The consortium therefore has a solid, well-established and collaborative partnership that has continuously been developed over the past four years. We are currently conducting several projects within the consortium, including a prospective observational cohort study (Swiss Severe Asthma Registry), various retrospective cohort observational studies and two randomized clinical trials with Covid-19 patients.
IT – Research collaboration We integrated a process of data extraction through SQL queries directly into Data Marts that now allows us to extract a larger amount of structured data, which serve as a data quality control set with which to test specificity/sensitivity/ accuracy of the software searches for the unstructured data.
The collaboration between the research and the IT department allowed to integrate new systems and software that make data collection more efficient and ensure higher quality of research processes. (eg. Rstudio pro for data analysis, REDcap for data collection and analysis, Confluence for project management, e-Health for data )
Various partners from the pharmaceutical industry: GSK, Novartis, Astra Zeneca, Böhringer Ingelheim, Sanofi, Teva-Mepha, OM Pharma, Bayer, Mundipharma, Swica AG
International Collaborations
Severe heterogeneous Asthma research collaboration, patient centered (SHARP). Pan European research collaboration from the European Respiratory Society (https://europeanlung.org/sharp/)
Development of a core outcome set (COS) for the management of Acute Exacerbations of Chronic Obstructive Pulmonary Disease. The COS-AECOPD study. Collaboration with the University of Manchester, Prof. Jørgen Vestbo
The DisEntangling Chronic Obstructive pulmonary Disease Exacerbations clinical trials NETwork (DECODE-NET) Research Group. Project title: COPD and COVID-19 Pneumonia Outcomes: Multicenter Retrospective Study. Collaboration with Temple University of Philadelphia.
RECUT: 11 general practitioners in Austria (Salzburg, Tirol, Upper Austria) are participating in this trial
Mumbai Interstitial Lung disease cohort (PD Dr. Prashant N. Chhajed)
PPCR: The core mission of Principles and Practice of Clinical Research (PPCR) Program is to offer training in clinical research and create a global network of clinical researchers. The program is taught by experienced faculty members from Harvard University. The faculty and staff involved in this innovative educational method are internationally recognized for their teaching in clinical research. Prof. Leuppi sponsored and supported the training of Giorgia Lüthi-Corridori who after graduation in 2021 had the honour to be selected as a teaching assistant. The PPCR network consists of high-profile doctors and researchers from all over the world characterised by a spirit of collaboration and support.
---
Ongoing Research Projects
Swiss Severe Asthma Registry (SAR)
A 52-week, randomized, double-blind, double-dummy, parallel group, multi-center, non-inferiority study assessing exacerbation rate, additional measures of asthma control and safety in adult and adolescent severe asthmatic participants with an eosinophilic phenotype treated with GSK3511294 compared with Mepolizumab or Benralizumab (NIMBLE)
Inhaled Aviptadil for the prevention of COVID-19 related ARDS: a randomized, placebo controlled, multicenter trial. (AVIPTADIL Trial)
Targeted correction of plasma sodium levels in hospitalized patients with hyponatremia: a randomized controlled, parallel group with blinded outcome assessment (HIT-Trial)
Ongoing prospective cohort study, based on COPD patients from Northern and Western Switzerland, managed by general practitioners as well as by practicing pulmonologists. Patients with mild to very severe COPD (GOLD stages I-IV) are included in the study (COPD-Cohort)
Reduction of corticosteroid use in outpatient treatment of exacerbated COPD – a randomized, double-blind, placebo-controlled, non-inferiority study in an outpatient setting (RECUT-trial)
Glucocorticoid withdrawal and glucocorticoid-induced adrenal insufficiency: a randomized controlled multicenter trial (TOASST-trial)
Clinical Surveillance vs. Anticoagulation for Low-risk Patients with Isolated Subsegmental Pulmonary Embolism: A Multicenter Randomized Placebo-Controlled Non-Inferiority Trial (SAFE-SSPE)
Oral Corticosteroids in post infectious cough. A randomized controlled double blind trial (OSPIC)
Late-Effects of Childhood Cancer: How to mitigate the consequences of cancer and cancer related treatments in childhood cancer survivors(LATE Effect Trial)
Length of hospital stay (LOHS):Factors associated with length of hospital stay
---