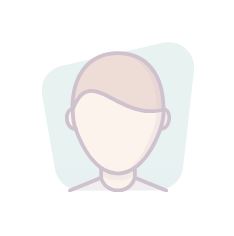 Prof. Diego Kyburz, MD
Position(s)
Head of Department Rheumatology
Institution
University Hospital Basel
Phone +41 61 328 74 81
Research Group Diego Kyburz
Research Focus
Immunology & Infectious Diseases
Area of Research
Experimental Rheumatology
---
Approved Research Projects
Exploring Novel Mechanisms In Autoimmune And Inflammatory Diseases-BASICHR0003
Novartis Pharma Schweiz AG, 11.2020-10.2022 (24)
PI : Kyburz, Diego DKF
A Randomized Active-Controlled, Parallel-Group, Phase 3b/4 Study of Baricitinib in Patients
with Rheumatoid Arthritis
Eli Lilly, 07.2019-06.2022 (36)
CI : Kyburz, Diego DKF
A Phase 3, Randomized, Active-Controlled, Double-Blind Study Comparing ABT-494 to
Abatacept in Subjects with Moderately to Severely Active Rheumatoid Arthritis with
Inadequate Response or Intolerance to Biologic DMARDs (bDMARDs) on Stable Conventional
Synthetic Disease Modifying Anti-Rheumatic Drugs (csDMARDs)
Abbvie AG, 05.2018-04.2021 (36)
PI : Kyburz, Diego DKF
Identification of biomarkers and therapeutic targets in inflammatory disease immunotherapy by
high-dimensional single cell analysis and cluster proteomics
Swiss Personalized Health Network (SAMW), 02.2018-01.2021 (36)
CI : Kyburz, Diego DKF
EXPLORING NOVEL MECHANISMS IN AUTOIMMUNE AND INFLAMMATORY DISEASES
Novartis Pharma, 11.2018-10.2020 (24)
PI : Kyburz, Diego DKF
EXPLORING NOVEL MECHANISMS IN AUTOIMMUNE AND INFLAMMATORY DISEASES
Novartis Pharma, 12.2016-11.2018 (24)
PI : Kyburz, Diego DKF
Patients with autoimmune diseases
Hoffmann-La Roche, 09.2016-08.2018 (24)
PI : Kyburz, Diego DKF
Prospective observational study entitled "TofaSwiss Study - A Real Life Experience with
tofacitinib. Data from the Swiss SCQM registry
SCQM Foundation, 09.2015-08.2017 (24)
PI : Kyburz, Diego DKF
Randomized double blind Placebo controlled Phase III multicenter study of sc secukinumab in
patients with active ankylosing spondylitis
Novartis Pharma, 11.2013-07.2017 (45)
PI : Kyburz, Diego DKF
ASCORE Studie: Langzeiterfahrungen mit Abatacept sc in der täglichen Praxis
BMS (Bristol-Myers Squibb), 11.2013-04.2017 (42)
PI : Kyburz, Diego DKF
A Phase 3, Randomized, Double-Blind Study Comparing ABT-494 to Placebo on Stable
Conventional Synthetic Disease-Modifying Anti Rheumatic Drugs (csDMARDs) in Subjects
with Moderately to Severely Active Rheumatoid Arthritis with Inadequate Response or
Intolerance to Biologic DMARDs (bDMARDs)
Abbvie AG, 03.2016-02.2017 (12)
PI : Kyburz, Diego DKF
---
Collaborations
National Collaborations
Swiss Clinical Quality Management in Rheumatic Diseases (SCQM): national registry for rheumatoid arthritis, axial spondyloarthritis, psoriatic arthritis, giant cell arteritis, polymyalgia rheumatica. Established collaboration with the Swiss university centers and contributing hospitals.
International Collaborations
EUSTAR: European registry for systemic sclerosis
---
Ongoing Research Projects
SCQM studies
Comparative effectiveness of JAK inhibitor versus TNF inhibitor therapy in patients with RA who have discontinued a previous JAK inhibitor, PI Diego Kyburz
Predictors for loss of productivity and the effect of b/tsDMARD treatment on loss of productivity in Swiss patients with rheumatoid arthritis, PI Diego Kyburz
Translational studies
Identification of biomarkers prediction transition from psoriasis to psoriatic arthritis.Research collaboration with industry (agreement pending), PI Diego Kyburz / Tobias Manigold
Extracellular vesicle analysis in synovial fluid from patients with RA and osteoarthritis (OA), PI Diego Kyburz
The role of urate and calcium pyrophosphate crystals in the activation of macrophages in gout and pseudogout, PI Diego Kyburz
Multicenter clinical trials
Participation in various phase II, III and IV studies in RA, spondyloarthritis, systemic lupus erythematosus, giant cell arteritis. Local PI Diego Kyburz, Thomas Daikeler, Ulrich Walker.
---