OSPIC - a general practitioner study on the benefits of cough therapy
The benefits and harms of treatment of post-infectious cough are unclear. This randomized study is intended to provide clarification.
Cough is one of the most common reasons for seeking medical advice in general medicine. Postinfectious cough lasts three to eight weeks and occurs after an infection of the upper respiratory tract. It can be very burdensome as it has a significant impact on physical and psychosocial health. In addition, prolonged coughing can have a negative impact on the quality of life. However, recommendations for the treatment of postinfectious cough in primary care are rare and incoherent.
Background
A systematic review and meta-analysis of randomized clinical trials (RCTs) has shown that so far there is no clear evidence of benefit or harm from the treatment of postinfectious cough. Among the only six RCTs available, none has shown clear evidence of patient-relevant benefits of treatment. However, there is strong evidence that the oral administration of corticosteroids for five days may have a patient-relevant benefit. Therefore, a high quality RCT is needed to answer this question.
OSPIC
Oral corticoSteroids for Post-Infectious Cough in adults:
A double-blind randomised placebo-controlled trial in Swiss family practices
Principal Investigator
Prof. Andreas Zeller, Universitäres Zentrum für Hausarztmedizin beider Basel
Planned patients
204
Duration of the project
2019-2022
DKF support
Methodological Consulting, Statistics, Regulatory Affairs, Project Management, Data Management, On Site Management, Monitoring
Funding
SNF IICT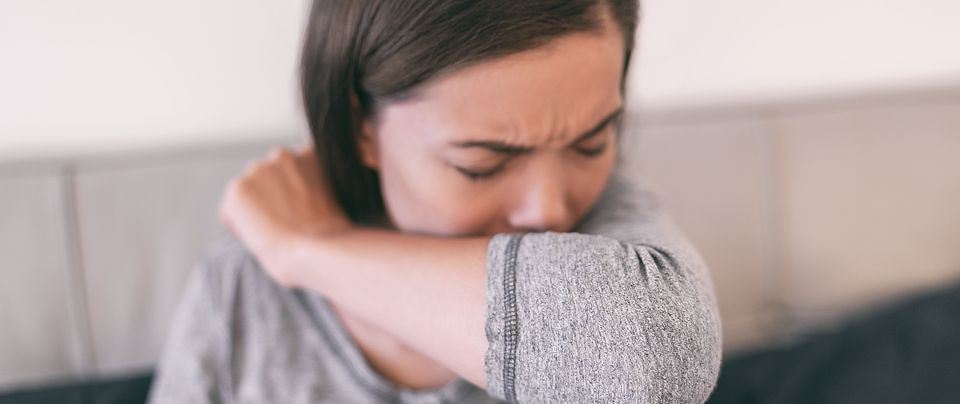 ---
Can oral corticosteroids relieve the burden of postinfectious cough?
---
Goal
The study aims to show whether five-day treatment with oral corticosteroids compared to placebo provides patient-relevant benefits by improving cough-related quality of life and reducing the duration and intensity of post-infectious cough in adult patients in primary care.
Study Methodology
Double-blind, randomized, placebo-controlled study
Importance of the study
This study is intended to provide clear treatment recommendations to general practitioners for the treatment of post-infectious cough.