In addition to numerous studies in stem cell transplantation, this area focuses on research into new approaches within ovarian cancer therapy and outcome research in pediatric oncology. Immunomodulatory and cellular therapy as well as radiotracers are pursuits of new techniques in oncological research.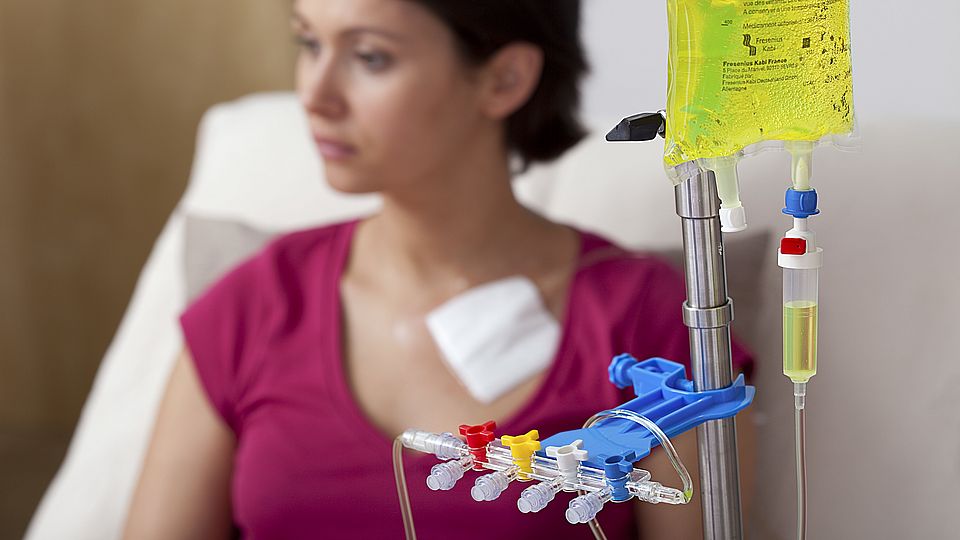 Pembrolizumab monotherapy for high-risk, non-muscle-invasive bladder cancer. Rentsch CA, Hayoz S, Cathomas R. Lancet Oncol. 2021 Sep;22(9):e379. doi: 10.1016/S1470-2045(21)00390-9. PMID: 34478663.
Immune cytopenia after allogeneic haematopoietic stem-cell transplantation: challenges, approaches, and future directions. Baur K, Buser AS, Infanti L, Halter JP, Passweg JR, Holbro A. Lancet Haematol. 2021 Mar;8(3):e229-e239. doi: 10.1016/S2352-3026(20)30404-X. PMID: 33636143.
Multidisciplinary tumor boards as videoconferences - A new challenge in the COVID-19 era. Gross MW, Läubli H, Cordier D. Ann Oncol. 2021 Jan 11:S0923-7534(21)00009-0. doi: 10.1016/j.annonc.2021.01.002. Online ahead of print.
The Tumor Profiler Study: integrated, multi-omic, functional tumor profiling for clinical decision support. Irmisch A, Bonilla X, Chevrier S, Lehmann KV, Singer F, Toussaint NC, Esposito C, Mena J, Milani ES, Casanova R, Stekhoven DJ, Wegmann R, Jacob F, Sobottka B, Goetze S, Kuipers J, Sarabia Del Castillo J, Prummer M, Tuncel MA, Menzel U, Jacobs A, Engler S, Sivapatham S, Frei AL, Gut G, Ficek J, Miglino N; Tumor Profiler Consortium, Aebersold R, Bacac M, Beerenwinkel N, Beisel C, Bodenmiller B, Dummer R, Heinzelmann-Schwarz V, Koelzer VH, Manz MG, Moch H, Pelkmans L, Snijder B, Theocharides APA, Tolnay M, Wicki A, Wollscheid B, Rätsch G, Levesque MP. Cancer Cell. 2021 Jan 20:S1535-6108(21)00048-9. doi: 10.1016/j.ccell.2021.01.004. Online ahead of print.
Knowledge gaps in oncoplastic breast surgery. Weber WP, Morrow M, Boniface J, Pusic A, Montagna G, Kappos EA, Ritter M, Haug M, Kurzeder C, Saccilotto R, Schulz A, Benson J, Fitzal F, Matrai Z, Shaw J, Peeters MV, Potter S, Heil J; Oncoplastic Breast Consortium. Lancet Oncol. 2020 Aug;21(8):e375-e385. doi: 10.1016/S1470-2045(20)30084-X. PMID: 32758475